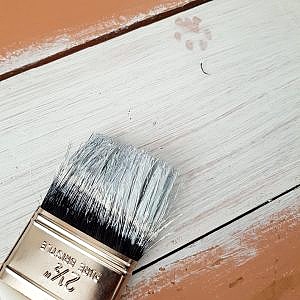 Plywood comes in all sorts of sizes, weights, and colors. One popular type of multi-purpose plywood that is durable and visually appealing is Southern Yellow Pine. Given that Southern yellow pine is pressure-treated with chemicals and sealants, it can be used for both commercial and residential construction projects. Even better, those who aren't fond of Southern Yellow Pine natural look can easily be painting it. The painting process is a lengthy one, however, so it is important to make sure to set aside time.
Top 5 Tips When Painting Southern Yellow Pine Plywood
If you are interested in painting your plywood, here are five tips for painting or staining Southern yellow pine plywood.
Thoroughly Clean Wood
It may sound absurd to clean wood, but this is, in fact, essential because wood can accumulate dirt, dust, and debris over time. In order to clean the wood, use soap and water and a stiff brush. It's important to remember to scrub the wood in the direction of the grain rather than against it. After scrubbing, rinse off the wood with water. Pressure-treated wood takes a long time to dry, often weeks or even months, depending on the materials employed to treat it. Set aside plenty of time for the wood to dry.
Pre-Treat Wood Surface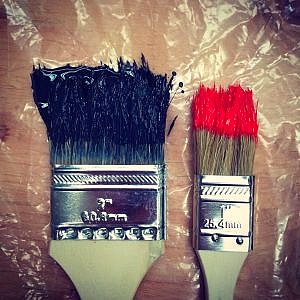 A primer is typically utilized to pre-treat wood. In the case of SYP, a primer that can be used outdoors is ideal. The objective of a primer is to prevent rust from forming or subsequent paint layers from becoming absorbed. Follow the primer label's specific instructions when coating the wood. Don't forget that thin coats of paint generally dry more rapidly than thicker coats.
Fix Scratches Or Dents Before Treatment
As with any surface that needs paint, scratches and dents can make the coats look uneven. Therefore, you should use a random orbital power sander to remove scratches and a damp cloth and hot iron to camouflage dents. The iron's steam penetrates the wood's fibers and hides the dent. Neither of these solutions usually takes very long.
Dark Stains Work Best
Dark stains can give pressure-treated plywood like SYP a highly appealing look if scattered appropriately. You can also easily find dark colors online or at your local home improvement business, especially oil-based stain colors. Don't hesitate to ask for recommendations about what color stain is a good fit for your specific project.
Use Primer Before Painting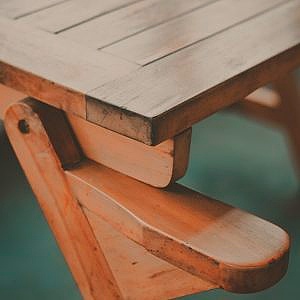 Once you have applied the primer, be sure to let it dry for approximately a day or two. It should also be noted that latex paint is one of the best options for pressure-treated wood because this type of paint won't resist the surface as much as oil-based paint. In order to obtain an even finish, a minimum of two coats of paint is recommended. If done properly, a paint job on wood should last several years without a significant amount of damage to the material.
A pre-stain conditioner can also prove useful for stained projects involving pine, as this tool evens out the stain's color. At the very end of your project, you can choose from a wide variety of protective finishes, such as polyurethane (which is available in both water-based and oil-based formats). Other types of finish topcoats for wood include Minwax polycrylic, which is clear and fast-drying, and Shellac, although the latter one is not as commonly used because it cannot resist alcohol or water very well.
Speak With A Wholesale Lumber Supplier
Speak to the experts at Curtis Lumber & Plywood in Springfield, Virginia to learn more tips for painting and staining Southern Yellow Pine. We are a wholesale lumber distributor that has specialized in both plywood and treated products since 1957. We strive to efficiently serve retail lumber dealers throughout the Mid-Atlantic Region.
Southern Yellow Pine plywood features one of the highest grades of plies and is pressure-treated with chemicals and sealants. Its lively yellow color is sure to give your construction project, whether commercial or residential, a stunningly beautiful look. Our team has extensive knowledge of all our products and we also answer our own phones. We are able to furnish direct trailer load shipments or can pull orders to the piece for special projects. Contact Curtis Lumber & Plywood today to learn more.