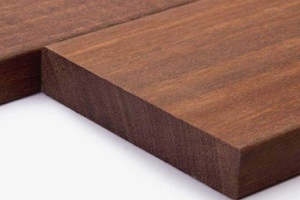 Fire-retardant treated wood (FRTW), also called fire-rated wood, is designed to reduce the flammability of the wood and limit the spread of fire if one were to occur. There are clear safety benefits that this type of lumber provides that traditional, untreated wood cannot. Contractors increasingly use fire-retardant wood to meet local building codes, especially for buildings in high-density areas.
This review takes a closer look at the reasons you should include fire-rated wood in your normal inventory and why purchasing from a knowledgeable wholesale supplier is your best sourcing option.
6 Reasons to Purchase Fire Rated Wood From a Wholesale Supplier
There are many benefits to fire-retardant wood, especially when you purchase from a reputable and trusted wholesale supplier. The following is a more in-depth review of six benefits you can receive by offering fire-rated wood and purchasing your supply from a wholesale supplier.
There are Numerous Uses for Fire Rated Wood
Fire-rated wood is commonly used for multi-family and mixed-use structures, home construction and indoor and outdoor projects. FRTW can be found in structural framing, the building envelope and exterior structural enhancements. Specific examples include:
Load-bearing walls
Floor sheathing
Floor joists
Roof sheathing
Interior beams
Stairways/steps
Subflooring
Partition walls
Gazebos*
Decks*
*Requires paint, stain or other protective coating to inhibit rot, decay and insect damage.
Fire Rated Wood Helps With Building Code Requirements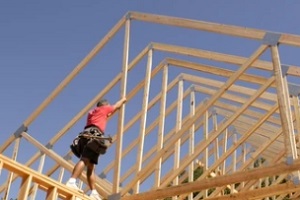 There are building code requirements that must be met, specifically as it relates to flame spread requirements. The wood must receive a flame spread rating of 25 or less. The wholesale supplier you purchase from should understand these requirements and answer any questions you may have about the lumber's fire rating and treatment classification.
Fire Rated Wood is a Great Option for Outdoor and Indoor Use
Fire-rated wood not only works great for the construction of homes and interior projects, but it is resistant to water damage as well as fire, which makes it optimal for outdoor projects as well. For example, fire-rated wood from a wholesale supplier is a great option if you are:
Building an exterior deck or balcony
Constructing stables or a storage space
Creating stairways or steps outside
Applying roof sheathing for a roof's foundation
Fire-rated wood for outdoor use is a great way to ensure a home remains durable and up to code as well as maintain the optimal appearance homeowners desire.
Fire Rated Wood From a Wholesale Supplier Works for Residential, Commercial, and Industrial Projects
Fire-rated wood works well for residential, commercial, and industrial projects. Of course, the goals for each project are unique. For example, a residential home project may focus more on aesthetic upgrades, whereas industrial projects are primarily focused on the overall safety of the industrial worksite. Fire-rated wood offers a similar aesthetic value as natural wood while also providing superior protection from fire, termites, and other elements that could compromise the structural integrity of the lumber.
A Wholesale Supplier Can Help You Choose The Right Type of Fire Rated Wood
Lumber is one of the main expenses associated with construction projects in many cases, and purchasing the right type of wood is essential. Subsequently, it is imperative for retailers to offer lumber that meets their customers' needs. A wholesale supplier can help you choose the right type of lumber to offer. More specifically, they can help you determine the right type of fire-rated wood you should purchase based upon your (and your customers') needs.
You Can Trust The Quality of Your Lumber When Choosing a Wholesale Supplier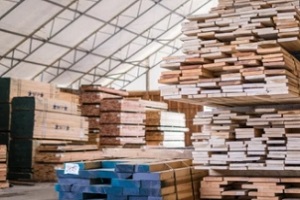 Not all fire-rated lumber is created equal, and some manufacturers and suppliers offer more high-quality wood than others. In general, wholesale lumber suppliers understand how to properly treat wood through pressure to make it fire resistant, especially when you choose a wholesale supplier that is experienced and has a good reputation in your region.
This can provide you with peace of mind knowing that you are getting the best quality possible with every purchase. Wholesale suppliers also have the inventory to sell fire rated wood in bulk, which can reduce your cost for each purchase that you make.
Purchase Your Fire Rated Wood From Curtis Lumber and Plywood
Curtis Lumber and Plywood offers high-quality and durable fire-rated wood. If you are a retail lumber dealer in the mid-atlantic region and in need of fire-rated wood from a wholesale supplier that you can trust, then give us a call today at (703) 972-1947 or contact us online to learn more and to place an order.