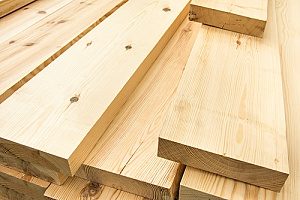 Founded in 1957, Curtis Lumber & Plywood has been serving the Mid-Atlantic region for over six decades! Independently owned and operated in Springfield, Virginia, our convenient location has allowed us to work with some of the greatest retail lumber dealers around our nation's capital. Our extensive list of speciality plywood products, top-quality customer service, and expert technicians have helped enable us to maintain a reputation of constant quality. We also offer treated products featuring some of the most trusted names on the market.
Moreover, with our outstanding network of buyers, we've been able to secure hard-to-find products for truly one-of-a-kind projects. With a delivery fleet that's second to none, we provide unparalleled efficiency in an industry notorious for late delivery timelines and delays. And with a team made of master builders and craftsmen, we have the technical prowess to help you achieve any project imaginable!
Contact us today to learn about our broad range of lumber and plywood products, or speak to an expert distributor.