Using treated sheets of plywood is a great way to create the highest quality results for construction projects, and treated plywood is becoming a much more popular solution due to the numerous benefits they provide. This review discusses the benefits of using treated sheets of plywood for construction purposes.
What Are Treated Sheets Of Plywood?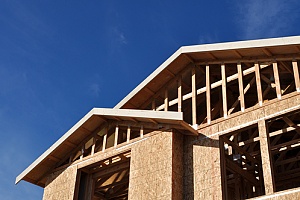 Treated sheets of plywood are more resistant to damage than untreated plywood. Treated plywood products are great for a range of residential and commercial uses. There are different types of treated sheets of plywood, which include but are not limited to:
Fire retardant treated plywood
Treated sheets of plywood offer a range of unique benefits and are becoming increasingly popular for commercial, residential, and DIY projects.
What Are The Benefits Of Treated Sheets Of Plywood?
The benefits of treated sheets of plywood depend largely on the application and the specific type of treated plywood chosen. In general, the most commonly reported benefits of treated sheets of plywood when compared with untreated plywood are improved versatility, termite resistance, durability, an easier time with repairs, and a cost-effective solution.
Versatility
Treated sheets of plywood can be used in a multitude of ways. From building a backyard deck to creating beautiful and durable kitchen cabinets, treated plywood is a great way to achieve just about any type of home or commercial construction project. In addition, treated plywood is easy to stain and paint with any color to match the existing space.
Resistant To Termites
Termites are one of the leading causes of damage to plywood. Since toxins that repel insects are used with treated sheets of plywood, the risk of termite damage is greatly reduced. This often allows for a far more durable and long-lasting construction, especially if the construction takes place in an area where termite damage to plywood is more likely.
Unmatched Durability
Treated sheets of plywood also offer superior strength and durability when compared with untreated plywood. This high level of durability and damage resistance allows the wood to keep its optimal condition and appearance for an extended amount of time, which subsequently improves the overall long-term value and makes it a more cost-efficient solution.
Easy To Repair
If damage does occur to your treated sheets of plywood, the repair process is generally easier than it otherwise would be with untreated plywood. From storm damage to drilling accidents, treated sheets of plywood allow for an easier and more affordable repair process, in addition to being more damage-resistant in the first place.
Available For Indoor And Outdoor Use
Treated sheets of plywood work well for a range of purposes, and can be used for indoor or outdoor use. From remodeling your kitchen to building a water deck, treated sheets of plywood are a great option for whatever your plans may be.
More Resistant To Fire And Water
Some types of treated plywood are made specifically to be fire retardant. This means they are far less likely to cause a fire. Treated plywood is often water-resistant as well, which makes it a great choice when building around water, such as for the construction of a lake deck.
A Cost Effective Solution
As discussed, treated sheets of plywood can withstand the tests of time. Therefore, although the initial cost may be slightly higher than for untreated sheets of plywood, the long-term value is generally greater due to the longevity treated plywood provides.
Treated vs. Untreated Plywood: Which Is Right For Me?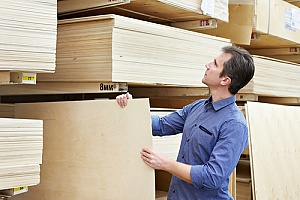 Whether treated plywood or untreated plywood is right for you is largely dependent upon what you intend to construct and the results you desire. Another factor you should consider is where the construction takes place. For example, if you are building in an area where termite damage to plywood is more likely, then you should choose treated plywood. Treated plywood is typically the best option if you live in an area with high humidity levels or desire the longest lasting plywood possible as well.
The primary concern with treated plywood, however, is the toxic nature of the chemicals that are used to treat the wood, although treated plywood should not pose a health concern unless it is burned or cut. Of course, the best way to determine if treated or untreated plywood is the more appropriate option is to consult with a lumber and plywood provider.
Get In Touch With Curtis Lumber And Plywood For Your Treated Plywood Needs
If you are in need of lumber and plywood, then Curtis Lumber and Plywood has you covered. We pride ourselves in providing quality lumber and fulfilling the needs of our customers with reliability. To discuss your lumber and plywood needs and place an order, contact us by phone at (703) 972-1947 or message us online today.