As a contractor, one of your biggest focuses is on money. Just like any other job, you want to spend as little as necessary to get the things you need. If you are in the lumber industry, you know how expensive wood can be. In this article, learn about the differences between wholesale lumber suppliers and retail lumber suppliers, learn common benefits of going with the former, and find out the situations in which you should consider going through a retail supplier.
Wholesale Lumber Suppliers Vs. Retail Lumber Suppliers
There are two types of lumber suppliers in the industry: wholesale and retail. Retail lumber suppliers are stores such as Lowe's, Home Depot, or Menards. These are stores that sell several different home renovation products, and they do not solely focus on lumber. On the other hand, you have wholesale lumber suppliers. If you are a contractor, this type of supplier is going to benefit you a lot more than retail lumber suppliers, because wholesale lumber suppliers focus solely on lumber and the industry itself.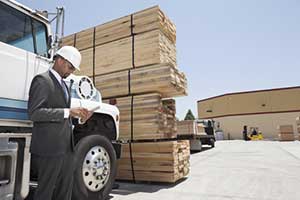 Wholesale suppliers generally have lower prices for higher quality products. Where the lumber comes from is another factor that differs from retail and wholesale. Wholesale businesses often inspect the wood in their inventory to ensure that it comes from licensed and legal mills. Often times, lumber mills are on indigenous land and are operated by local tribes. This can be important, as it helps support the local community and gives back to the hard working individuals at the mills.
Wholesale lumber suppliers also spend a lot of time traveling around to find exotic and special types of wood that their customers request. You are much more likely able to get something unique from a wholesale supplier, than your run of the mill retailer.
Benefits Of Wholesale Lumber Suppliers
Given the convenience of going through a retail supplier, it can still be a difficult decision for many to choose wholesale. To that end, we say, consider a few more benefits of going wholesale. Hopefully after reading the benefits listed below, you will have a better idea of which type of supplier is best for you and your business.
Additional benefits of purchasing lumber through a wholesale supplier include:
Large Quantities of Specialty Lumber
When you go through a wholesale lumber supplier, it is much easier to get a large amount of specialty lumber. Often times at retail lumber suppliers, you are only able to buy what they have available. They do not accept special requests, whereas most wholesale suppliers do.
Consistent Timely Shipments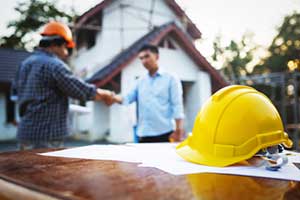 Have you ever made a lumber run to Home Depot or Lowe's only to get there and they are out of the wood you need? With wholesale suppliers the shipments are not only consistent, but they are always on time. You do not have to worry about not having your wood on time when you go with a trusted wholesale provider.
Reduced Costs
One of the biggest benefits of going with a wholesale supplier is the reduced cost. Like we discussed earlier, everyone wants to save as much money as they can when they are a contractor. Wholesale lumber suppliers are not only less expensive, but you get a high quality product in comparison to a retail supplier.
Specialty Experience Among Lumber Yard Employees
One of our favorite benefits of using a wholesale lumber supplier over a retail one is that the experience from the employees is unmatched. Lumberyard employees are experienced and educated on all things lumber. If you have a unique project you are working on, or if you have a complicated question, they are much more likely going to be able to give you an honest and informative answer.
More Specialized Product Information
Wholesale lumber suppliers also have a ton more information about the products they sell. They can tell you where the wood is from, when it was sourced, how to treat it, what it is most commonly used for, and more.
Better Service Overall
Not to say that you cannot have good experiences at retail lumber suppliers, we do not want to settle for just a good experience. At a trusted wholesale lumber supplier you can amazing service from the moment you call with a question or walk through the door to make a purchase.
Switch To A Wholesale Lumber Supplier Today
It can be intimidating switching from a retail supplier to a wholesale supplier. We at Curtis Lumber & Plywood would love to talk with you about any questions or concerns you may have. With so many options out there, we want to show you what sets us apart from the competition. We hope to hear from you soon!