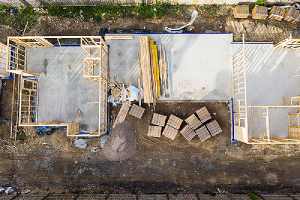 Anytime you take on a construction project around water you want to make sure the building materials you are using are reliable. Traditional plywood tends to breakdown earlier than desired or expected when used around water, which is why choosing plywood that is specifically crafted to resist damage caused by long-term and constant exposure to water.
Waterproof plywood is exterior grade, which means it can be used in some of the harshest outdoor conditions and still hold up well without shrinking, expanding, or damaging. This includes various water projects, such as boat and dock construction.
It is also attractive and easy to work with. This makes it great for outdoor furniture projects and can even look great for interior use as well, such as for kitchen flooring and backdrops and bathroom cabinets.
Regardless of the specifics of your next construction project, waterproof plywood should be strongly considered as your plywood of choice. The following is a complete review of the characteristics of waterproof plywood and why it is so popular among many contractors and construction crews.
Traits Of Waterproof Plywood
The most notable trait of waterproof plywood is the ability to resist damage from water and moisture exposure. This is particularly valuable in vulnerable areas inside and outside your home or commercial property.
It also has great stability and is able to keep its structural integrity for more than a decade in areas where water exposure is constant. It is also highly resistant to corrosion and can help with preventing metal corrosion in important metal buildings. Also of note, It can accommodate overload well without damaging. This is especially important for areas that bear a lot of weight and are around water, such as boats and docks.
There are few, if any, ways waterproof plywood cannot be used. It is one of the most popular types of plywood due to the special traits it possesses. Let's take a closer look at the characteristics that make waterproof plywood so unique.
Higher Stability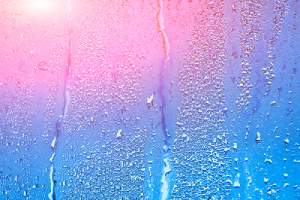 Waterproof plywood is able to keep the same structural integrity despite pressure from the water, moisture, humidity, high temperatures, and other weather elements. This makes it perfect for outdoor uses, such as boat construction and for building docks and outdoor furniture.
Most commonly, it is cross-laminated. This means it has layers, which specifically includes a layer of water-resistant material. The cross-laminated structure ensures the base of each plywood wood is protected, and the outer layer is resistant to water elements due to chemicals and other properties.
When compared with traditional plywood, waterproof plywood is able to keep its ideal strength, flexibility, and size despite exposure to outdoor weather elements. Traditional plywood often swells or shrinks due to lower stability, which is not the case with waterproof plywood from a reputable provider.
Resistant to Corrosion
Waterproof plywood is resistant to corrosion, which means it works well around the metal. This makes it particularly useful with large and important construction projects, such as chemical works and cooling towers. Compared to traditional plywood, the wood can lead to metal corrosion as well as wear down and damage itself.
Waterproof is typically more resistant to microbial decay than traditional wood as well. Bacteria and other microbial organisms can destroy the structure of wood, affect the wood's permeability, and much more. It can prevent this from occurring.
Overall, it is more durable and long-lasting when compared to traditional plywood, particularly when used around water and for exterior purposes. Although the price of waterproof plywood often reflects the high quality, using it can save money long-term by reducing the need for repairs and early wood replacement.
Easily Able to Accommodate to Overload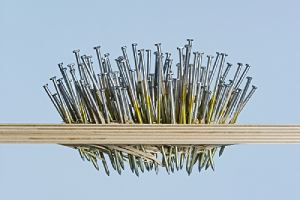 Overload refers to the burden of more weight than the wood can reliably hold. Waterproof plywood has optimal tensile strength and load distribution, allowing for it to easily accommodate heavier loads. It also has high strength and stiffness to weight ratio.
Due to the ease in which waterproof plywood can prevent overload, it works well in heavily trafficked areas and in places that require high load-bearing. This includes use for construction flooring, boats, ships, and outdoor furniture.
Subsequently, many construction crews choose waterproof plywood for commercial projects, such as the construction of a marina dock or for larger commercial-sized boats. It is also fairly common for industrial use as well. Residential customers can also enjoy the many benefits of waterproof plywood as well.
Work With Waterproof Plywood Professionals
At Curtis Lumber and Plywood, we understand the importance of working with high-quality plywood that stands the course of time, especially for exterior construction projects near water. We offer high-quality marine-grade plywood in various sizes. Give us a call today to find out how we can help you with your next construction project. Call us at (703) 972-1947 or contact us online today.