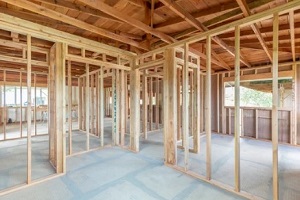 Construction is a complex process, and the types of materials chosen at every stage can make a substantial difference in the final product. In framing construction, a variety of wood types are available, such as Southern Yellow Pine, engineered lumber, and glulam—choosing the correct one will depend on the goals of the construction project, the climate, and the size of the structure.
If you need help deciding which type of wood to use for your next framing project, keep the following information in mind—here are four types of wood used for framing construction and what roles they fill the best.
Why Wood Framing Matters
Wood framing is the skeleton of a building and is integral to the support of the building. Not only does it determine what shape all of the structures within will take, but it also supports weight and distributes.
Like an actual skeleton, the rest of the building will sit on top of the framing, using it for support. This means that if you choose the wrong kind of wood for the frame, you could face structural issues at some point because the building isn't properly supported.
Some types of framing materials are—or aren't—a good choice for other reasons. For example, some manufactured wood can off-gas chemicals that make living in the resulting structure uncomfortable without extra measures to adequately vent or otherwise get the gasses under control. Others are susceptible to moisture or extreme changes in temperature, making them less ideal for certain climates.
Softwood
Southern Yellow Pine, Douglas Fir, Hem-Fir (a combined species of Western Hemlock and a variety of firs), and SPF (dimensional lumber produced from mixed stands of spruce, pine and fir) are most commonly used for framing in the United States.
Where the project is located often influences the lumber used as locally sourced materials often cost less than similar materials shipped from greater distances. Even so, structural design requirements may demand using a species that is less common to the area as not all softwoods are of similar strength and durability.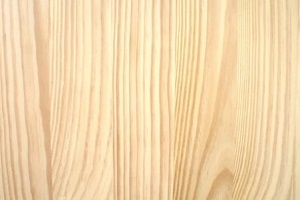 Southern Yellow Pine is the strongest of the softwoods. Its bending strength is higher than any of its peers (SYP), which makes it a popular choice for joists and trusses, and all framing members.
Douglas Fir is another popular choice. While it doesn't have the same overall total strength as SYP, its lower density makes it lighter to work with while still providing good strength and durability.
Hem-Fir is native to the Western U.S. and Canada, so is most commonly used in these regions. It is the third strongest of the softwoods, and it shares Douglas Fir's lighter appearance. However, it is less water resistant, making it more prone to mold and mildew if left untreated or unsealed.
Engineered Lumber
Projects requiring structural beams across long spans or arched profiles are most readily supported by engineered lumber. Engineered lumber is generally stronger, straighter and, overall, more consistent than traditional dimensional lumber.
Glulam
Glulam is an abbreviation for glued laminated lumber. It's made of multiple layers of dimensional lumber laid in parallel then glued together with durable, moisture-resistant adhesives. Pound-for-pound, glulams are stronger than steel.
Glulams are often specified to achieve demanding design values, but they are also attractive and can easily be curved or formed into unique shapes not typically available in natural timber. They are used for exposed rafters and arches as well as well headers, ridge beams and floor joists.
Cross-Laminated Timber
Cross-laminated timber (CLT) is similar to glulam in that multiple layers of lumber are glued together. However, the difference is that CLT panels are glued crosswise to one another to create large, tremendously strong structural panels and timbers. In addition to their strength and attractive appearance, CLT offers superior sound and thermal insulating, and a natural resistance to fire and seismic disturbance.
One of the primary disadvantages of CLT is that it's only recently moved from Europe, where it has been in wide use for decades. Because of this, it may be difficult to find depending on where you are located due to the scarcity of resources.
Structural Composite Lumber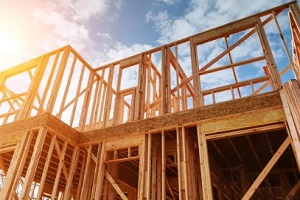 Structural Composite Lumber (SCL) is a family of engineered lumber that includes laminated veneer lumber (LVL), parallel strand lumber (PSL), laminated strand lumber (LSL), and oriented strand lumber (OSL).
SCL lumber is made by layering dried and graded wood veneers, strands or flakes with moisture-resistant adhesive into blocks of material. The blocks are subsequently resawn into required sizes.
SCL is used for the same purposes as dimensional lumber: rafters, headers, beams, joists, studs, columns and I-joist flange.
About Curtis Lumber & Plywood
Curtis Lumber & Plywood, founded in 1957, is an independently owned and operated wholesale lumber dealer exclusively serving premier lumber retailers throughout the mid-Atlantic and Southeast regions of the United States.
Based in Northern Virginia, we specialize in fire-retardant and preservative treated lumber and plywood for both indoor and outdoor applications. Though we offer the above information about engineered lumber for awareness and educational purposes, Curtis Lumber & Plywood does not distribute engineered lumber.