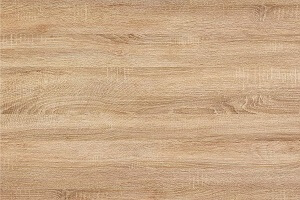 When constructing a structure, the material from which it is made will impact its aesthetic features and longevity. From time to degradation to defense against unforeseen circumstances, selecting high-quality plywood for the structural elements of a building can make a substantial difference in how that building holds up over time.
Fire retardant wood is one option, and many municipalities will require the most important parts of a structure to include this material to defend it against collapse in the event of a fire.
However, when selecting fire retardant wood, the stamp on the product indicates multiple variables that all impact how that wood will behave in the presence of flames. Understanding this information is the first step in making an informed decision about the right product for your project.
Here is an overview of the difference between Type A and Type B fire retardant plywood, as well as other classification elements that are useful to keep in mind.
Understanding FRT Plywood
The term "FRT" plywood refers to fire retardant-treated wood. This material has been placed into a retort or a cylinder that can create significant pressure. When activated, this pressure forces the moisture out of the wood. It injects fire-resistant chemicals into the spaces left behind.
This infuses the plywood itself with fire-resistant properties throughout its entire matrix. The chemicals, primarily composed of organic and inorganic salts, reduce how far a flame will spread when coming into contact with the wood. They can also decrease the smoke produced during a fire, making it easier and safer for those inside the building to escape.
Type A vs. Type B Plywood
When considering which type of FRT plywood is right for your project, be sure to examine the stamp on the product. The International Building Code (IBC) requires that all FRT plywood be stamped to indicate its properties so buyers can make informed decisions.
The elements to evaluate are whether the wood is Type A or Type B. This descriptor specifically addresses whether the wood is appropriate for high humidity. Type A FRT plywood can handle humidity up to 95%.
However, it should not be used for exterior applications that expose it to weather or direct water contact. Type B plywood should be limited to no greater than 75% humidity exposure. Some other types of FRT plywood are available for outdoor use and will be labeled as such.
Other FRT Plywood Classifications
Whether plywood is Type A or Type B is just one of the elements to consider when choosing the right product for a build. The stamp will indicate which company treated the wood, its location, and the year the process occurred.
However, the flame spread rating and smoke developed number are two of the most essential elements. The flame spread rating indicates how much fire can travel across the material. A rating of 25 or less (Class A) is the highest a product can achieve without being classified as a zero or entirely non-combustible.
Similarly, the smoke developed number clarifies how much the product will produce smoke if exposed to flames. The lower the number, the less smoke the material will generate during a fire, and the greater opportunity people will have to escape the building without risk of smoke-related illness or getting lost due to low visibility.
Certain municipalities may mandate minimum smoke developed and fire spread ratings for structures built in that area for safety reasons.
Learn More About FRT Plywood from the Northern Virginia Wholesale Lumber Experts
Selecting the proper plywood for a project comes down to multiple facets: what the property owner wants, what the local government requires, and what the builder deems appropriate for the task. However, FRT plywood is a useful choice that helps ensure safety without compromising structural stability.
FRT plywood of varying types can often fit into a property owner's budgetary considerations. It should be discussed as part of a comprehensive plan for crafting a robust building that stands the test of time.
Curtis Lumber & Plywood, founded in 1957, is an independently owned and operated wholesale lumber dealer exclusively serving premier lumber retailers throughout the mid-Atlantic and Southeast regions of the United States.
Based in Northern Virginia, we specialize in fire-retardant and preservative-treated lumber and plywood for indoor and outdoor applications. If you are a lumber retailer with questions about plywood or treated wood products or need to place an order by the trailer load, unit, or piece, contact Curtis Lumber & Plywood at 703-552-5778.