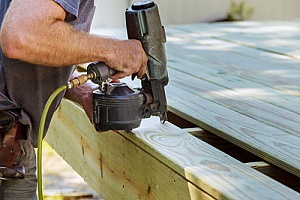 When compared to traditional plywood, marine grade plywood is far more durable, particularly when used in areas that are vulnerable to water and moisture such as for exterior use and in kitchens and bathrooms. Although waterproof plywood may come at an increased cost, it often is more affordable long-term to use it for your construction projects.
Marine grade plywood can last anywhere from ten years to more than twenty-five years, depending on the quality and grade of the plywood and how the plywood is used. Understanding the various factors that can affect the life expectancy of marine grade plywood helps determine what you can expect long-term and make buying decisions accordingly.
Factors Affecting The Marine Grade Plywood Timeline
The durability of marine grade plywood depends on a variety of factors. Among the most notable factors is the quality of the plywood, how much moisture the plywood is exposed to overtime, and the chemicals that are used to treat the plywood and make it resistant to water. When determining how long your plywood will likely last, all of these factors should be considered.
It is important to understand the different grades of plywood and determine which is most appropriate for your construction project, according to the purpose of the plywood and the area in which the construction takes place. Choosing the right plywood is essential to making the construction project financially efficient and minimizing costs both in the short-term and long-term.
Quality Of The Plywood
Marine grade plywood is separated into different grades. Plywood in general is graded from A to D, with A being the highest quality wood and D being of lower quality. The higher the grade the better the aesthetics are with the plywood and the better the wood can potentially remain in good condition long-term. For marine grade, in particular, the wood is typically either A-grade A or B-grade. Grade A may last longer, and stay aesthetically pleasing longer, than B-grade.
The supplier of the plywood also matters. Since marine grade plywood goes through a more extensive treatment process, more proven and well-reviewed lumber suppliers are likely to produce waterproof plywood that lasts longer. Subsequently, it is important to only buy plywood from a supplier you trust and has a proven history of providing high-quality and long-lasting wood to their customers.
Moisture In The Environment
The biggest benefit of marine grade plywood is that it is far more resistant to water than traditional plywood. This is to the added layer of protective chemicals that repels water and moisture, ensuring the plywood can last for decades even if exposed to a moderate level of water and moisture.
However, over enough time water and moisture can still affect plywood, especially marine grade. Although the wood is made resistant, plywood that is exposed to more moisture will break down sooner than plywood that is used in dry areas.
Marine grade plywood that is in an area where water exposure is normal, such as plywood that is used in dock construction, may last for fifteen to twenty years, whereas plywood used for a home deck or interior flooring may last for more than twenty-five years with proper care.
Any Chemicals Or Treatment Used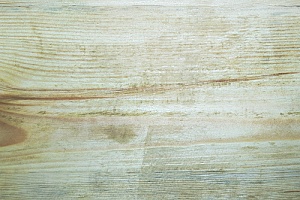 Traditional plywood does not have any added layers of protective material. Since wood does not naturally react well to long-term water exposure, plywood that is not treated with chemicals is more susceptible to warping and getting damaged in a variety of ways or broken.
What makes marine grade plywood so unique is that it is treated with a layer of chemicals. These chemicals repel water and can prevent moisture and water from entering into the core of the wood and causing damage. However, the plywood requires the proper application of the waterproofing chemicals, which is why purchasing from a reputable and established plywood supplier is important.
When determining how long your marine grade plywood will last, take into account the specific types of chemicals or other treatments that the manufacturer has used. It is also important not to do anything that may damage the chemicals that make the wood waterproof, such as use a paint that affects the chemicals or try and alter the thickness of the wood on your own.
Contact The Plywood Experts At Curtis Lumber
Reach out to our team at Curtis Lumber Plywood by phone or email for more information about marine grade plywood. We take pride in supplying our customers with the highest quality wood that can withstand the test of time despite exposure to water and other outdoor elements.
In addition to marine grade, we offer various other types of plywood to ensure you have all that you need. Our friendly team is more than happy to answer your questions, address your concerns and help you decide on the best choice of plywood for your next construction project.