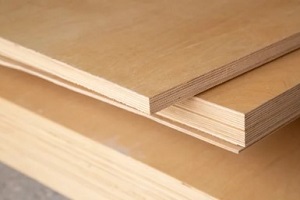 No, but… fire is a risk to all buildings. No building can escape the threat of damage caused by flames and high heat, but the right building materials can make all the difference in reducing smoke, containing flames and minimizing harm in the event of fire.
Which is why building codes include requirements for non-combustible materials and fire-retardant systems, especially in construction of high-density and mixed use structures.
Terms to Know
Understanding a few of the key fire-related terms frequently used in building codes will help even seasoned buyers and contractors more easily navigate building specifications and choose the correct materials.
Class A, B and C (aka Class I, II and III) Fire-retardant – Fire retardant classifications are based upon a standardized testing methodology that measures flame spread when fire retardant treated wood is exposed to a flame source. Material performance is graded on a scale of 0-200. Materials must achieve a flame spread rating between 0-25 to achieve a Class A/Class I classification; Class B/Class II requires a rating between 26-75; and Class C/Class III requires a rating between 76-200. Class A/Class I is the highest flame spread rating classification. These classifications are important to understand as they guide the use of fire retardant treated materials in the different construction types identified by the International Building Code.
Fire-proof – No building can be completely fire-proof. Inevitably, the building will incorporate combustible matter in its construction or its contents. However, some individual materials may be non-combustible in that they will not ignite or become fuel for a fire. Non-combustible materials include brick, stone, metal, and some glass.
Fire-resistant – Creating a fire-resistant building focuses on containing fires and giving inhabitants enough time to evacuate the structure. Compared to non-resistant materials, fire-resistant materials take longer to ignite, but they will eventually catch fire or structurally deteriorate from the heat of a fire.
Fire-resistance rating – Also called the fire rating, this term measures the time a structure can continue to perform its function when exposed to fire. This is determined using standardized testing methodologies and is expressed as the time in hours before the structure loses its integrity. "Fire-rated" is often confused with "fire-retardant treated", but the terms describe two different concepts and are in no way synonymous. "Fire-rated lumber" is a misnomer. Fire ratings are given to building systems, like a wall or roof assembly, not to individual pieces of material (though some laminated lumber may have a fire-resistance rating). Construction standards exist for 1- and 2-hour fire-rated wall assemblies. The assemblies include a combination of fire-retardant treated wood(FRTW), Type X gypsum wallboard and non-combustible materials.
Fire-Retardant Treatment (FRT) – Pertains to treating wood products with fire-retardant chemicals to reduce the burning properties of the wood. Untreated wood begins to char around 300 degrees F; combustion occurs at about 450 to 500 degrees F. Fire retardant chemicals infused in the wood inhibit flame spread and slow the rate at which heat is released from the wood during a fire. While FRT materials are substantially less vulnerable to fire than untreated material, they will combust if a fire reaches very high temperatures.
Common Uses for Fire Retardant Treated Wood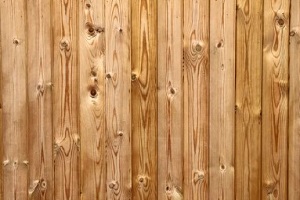 FRT wood (FRTW) is used for structural and non-structural applications. FRTW is often used for roof trusses, wall framing, floor joists, and building envelopes. Using non-combustible materials for these purposes can increase structural loads, may not achieve the desired functional or aesthetic values, and also prove more costly than FRTW options.
FRTW is also useful for siding, decks, store fronts, and exterior applications when non-combustibles are not a viable option. When used for these purposes, it's important to use FRTW that's been treated with Exterior Fire-X®(XFX). Unlike most treatments that are formulated for interior use only, XFX does not leach out of the wood in high moisture environments.
FRTW does not provide any protection against insects, rot or decay, so must be painted, stained or sealed to gain that capacity.
About Curtis Lumber & Plywood
Curtis Lumber & Plywood, founded in 1957, is an independently owned and operated wholesale lumber dealer exclusively serving premier lumber retailers throughout the mid-Atlantic and Southeast regions of the United States.
Based in Northern Virginia, we specialize in fire-retardant and preservative treated lumber and plywood for both indoor and outdoor applications. If you are a lumber retailer and have questions about treated wood products or need to place an order by the trailer load, unit or piece, contact Curtis Lumber & Plywood at 703-972-1947.