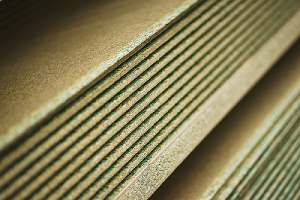 Waterproof plywood is a special type of plywood that uses a layer of water-repellant chemicals to make it more durable in areas that are vulnerable to water exposure, such as for exterior siding and boat and dock construction. However, not all waterproof plywood is the same. There are different sizes and grades, and contractors can benefit by determining their specific plywood needs ahead of time before they begin the construction project. This can help them ensure a successful project while remaining within the budget and on time. The following is a review of the most important items to consider before buying waterproof plywood for a construction or renovation project.
What To Consider When Purchasing Plywood
Choosing the right waterproof plywood is essential to ensuring the long-term reliability of the wood. The most important considerations contractors and construction crews should make when buying waterproof plywood are the size and grade of the plywood, the budget, and the size of the project. By making these determinations, you can improve your chances of a successful construction project.
Type of Plywood Needed
You should first examine your plywood needs. Waterproof plywood, such as marine-grade plywood, is ideal for exterior use, such as deck construction and outdoor furniture. It is also often recommended for indoor use, particularly in areas where water and moisture damage is possible. This may include bathroom fixtures, kitchen flooring, and more.
Of course, anytime you build around water or to use on water (i.e. docks, boats) it is essential to have waterproof plywood. For wood used in areas where water and moisture exposure is minimal, a different type of plywood may be a more appropriate (and affordable) solution.
Size & Grade of Plywood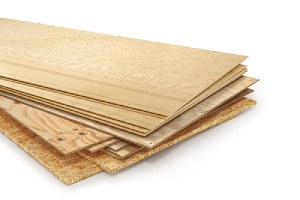 Plywood comes in varying levels of size and quality. Before you begin any construction project that requires waterproof plywood, it is important to determine your needs. There are four main grades of plywood, which are A, B, C, and D. Grade For waterproof plywood, the options may be limited to A and B grade plywood. A-grade plywood is the highest quality, whereas B grade plywood represents slightly less visually appealing plywood.
There are benefits to each option. Purchasing grade B plywood for certain tasks can save money initially (see below), whereas grade A offers better aesthetics and potentially better long-term reliability. It is important to assess the specific purpose of your project before deciding on the most appropriate grade of plywood. For example, subflooring rarely requires high-grade plywood, whereas plywood for exterior use may require grade A.
Sizes vary for waterproof plywood, although the most common type for waterproof plywood is 4 x 8. The thickness varies also, ranging from 1/4 inch to 3/4 inch thick. The thickness necessary depends on the purpose of the plywood.
Your Budget
Every contractor has a budget they work with, although the flexibility of the budget may vary for each project. Regardless, it is important to understand your budget and make smart choices to stay within it. If you have a larger budget, then you can choose the waterproof plywood you need, utilizing thick, A-grade plywood more often.
However, if you are on a more limited budget, then you may need to find areas where you can save money and still complete the project with reliable results long-term. For example, you may be able to go with B-grade plywood in certain areas that are less visible to save money. You may also be able to save money by reducing the thickness of the waterproof plywood you purchase and use. Of course, these are just a couple of examples of many possibilities, and each contractor should evaluate their own budgetary restrictions and make choices accordingly.
Size of Project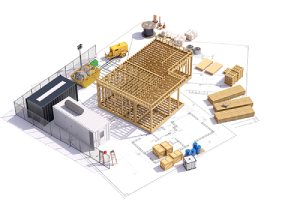 A common mistake many contractors make is purchasing too much or not enough waterproof plywood. Purchasing more than what is necessary can lead to increased costs, and not purchasing enough can lead to longer projects as the construction team will have to wait on a new shipment to arrive before they finish.
Therefore, make sure to accurately calculate your waterproof plywood needs based on the size of the project. This may require professional assistance to determine the various measurements of your construction project and a more advanced and complex calculation to ensure the ideal amount of plywood is determined.
Reach Out To The Plywood Experts At Curtis Lumber Today
Give Curtis Lumber and Plywood a call today if you need waterproof plywood for your next construction project. We can guide you through the decision-making process, ensuring you get the appropriate size, thickness, and grade of your plywood according to your budget and project needs. Our friendly team is more than glad to address your concerns and questions, and we work in a diligent manner to deliver your waterproof plywood order promptly. Call us at (703) 972-1947 or contact us online today.