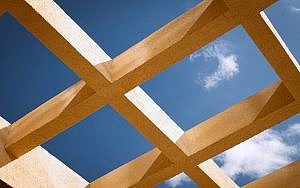 Let's face it: there are dozens of types of plywood, and each one can be used for different purposes (i.e., indoor or outdoor use). Plywood has been one of the top-produced materials in North America for many years. According to the APA: The Engineered Wood Association, there were nearly 4 billion square feet of plywood produced in the United States by 1954. 
One of the most efficient kinds of plywood is Marine-Grade Plywood. Made of Douglas fir (or sometimes Western Larch), it is extremely lightweight, durable, and strong. It is the only type of plywood that can withstand being constantly submerged in water. Thus, it is perfect for outdoor projects like boat hulls, docks, and piers.
Characteristics Of Marine-Grade Plywood
Marine-Grade Plywood has plies of A-B grade. Each of these two letters represents one side of each ply, which is stacked perpendicularly to the next one. This type of plywood includes waterproof glue designed to keep the plies together, so it can resist virtually any level of moisture. Marine-Grade Plywood does not need to be treated with chemicals in order to avoid decay. Rather, it is made from exterior-grade plywood, which contains fewer voids and gaps than interior-grade plywood, making it less susceptible to decay.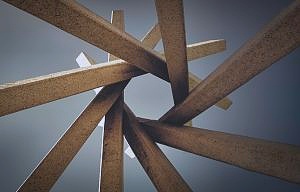 You may be wondering how Marine-Grade Plywood should be treated, including whether or not it should be sealed. The answer to this question is yes, Marine-Grade Plywood should be treated. Here is a step-by-step guide on how to do this.
How To Seal The Plywood
Although Marine-Grade Plywood is strong, durable, and heavily-resistant to moisture, an additional coat of seal is typically needed to prevent moisture from the wood's doors. Some of the essential things you'll need for this process include: 
Acetone

Paper towels

Sanding block

Sandpaper 

Foam roller

Paint basin

Tipping foam brush

Epoxy moisture sealer
Wipe/Clean Surface Of Plywood
Use paper towels or a cloth dipped in acetone in order to clean the surface of the plywood. The purpose of this is to get rid of grease and other contaminants. It's important to let the acetone dry. This step should take approximately one to two hours.
Sand Surface Of Marine Grade Plywood
Fine-grit sandpaper is considered ideal for sanding wood. It should be used for several minutes for the best results and a cloth should be used to eliminate sawdust particles. 
Apply Sealant With Foam Roller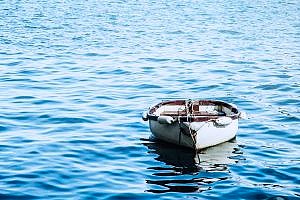 After pouring a small quantity of moisture sealer into a paint basin, dip the foam roller into the sealer. In order to eliminate the majority of the sealer, roll the brush against the paint basin's side. It is recommended to roll the paint you choose to use onto a 2-by-2-foot area in order to verify that the sealer doesn't dry too quickly. Be sure to focus on one section at a time until a thin coat covers the whole plywood. In order to eliminate brush marks from the sealer, drag a foam tipping brush over the sealer while it is wet. Remember to paint horizontally, not vertically.
Allow To Dry
It should take between one and two hours for the sealer coat to dry. You can add a few extra thin coats during this last step, although at this point you can alternate between vertical and horizontal strokes. Five thin coats of the sealer should be more than enough to finish your sealing project.
Contact Curtis Lumber & Plywood For More Information
Curits Lumber & Plywood is an independently-owned-and-operated wholesale lumber distributor that has specialized in both plywood and pressure-treated products since our founding in 1957. We also offer Marine-Grade Plywood in many different sizes.
Curtis boasts a large fleet of delivery trucks that lets us efficiently serve retail lumber dealers throughout the Mid-Atlantic Region. Our employees are highly knowledgeable about all of our products and we answer our own phones. We are able to furnish direct trailer load shipments or can pull orders to the piece for special projects. 
Curtis will always work hard to find any item you need, even if we don't have it in stock. Call Curtis Lumber & Plywood today at (703) 972-1947 or contact us online for more information about our products. You'll hardly find a more reliable wholesale lumber distributor in Northern Virginia.