Fire retardant wood is treated with fire-retardant chemicals that make the treated wood char, but not oxidize, which can significantly reduce the spread and progress of fire in a building. This gives the wood a protective barrier from the flames and allows the wood to help slow the spread of the fire. Certain treated woods are also made for exteriors, which gives it both a fire-retardant rating and a treatment to prevent the fire-retardant chemicals from leaching out in wet conditions. In this Guide To Fire Retardant Wood, read about the different types of fire retardant labels and the many uses of fire retardant wood.
Fire Retardant Wood Labels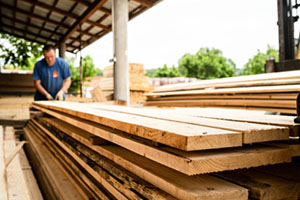 Readers need to be aware that there are different types of labels for the various kinds of fire-retardant wood. These labels–typically clarified using letters and numbers–communicate a variety of factors about the wood, such as how non-combustible it is, how much smoke it gives off or how much humidity it can withstand. Knowing the right labels for the wood you need can ensure that you purchase the right type of fire-retardant wood for your project.
Fire-retardant wood labels generally include the following categories:
Flame Spread Number
The flame spread number is determined by a fire test that categorizes the woods into three classes: A, B or C. The rating goes from 0, which is a noncombustible material, to 200. Class A has a flame spread of 25 or below, class B is 26 to 75, and class C is 76 to 200. In order for fire retardant wood to be substituted for noncombustible materials during a job, it must have a class A rating. This rating system helps to classify which class is safer, and which could be more hazardous to use.
Smoke Developed Number
This number is decided by the same test that gives us the flame spread number, and has the same ratings of class A, B or C. The smoke developed number refers to how much smoke is made during the fire test, which shows how big the potential for smoke hazards are during a fire.
Humidity Classification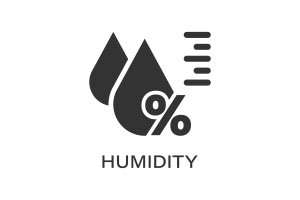 The treatment for wood and plywood are done differently and have different classifications than mentioned above. Instead, the plywood categories are Type A and Type B. These categories are separated by the intended use of the plywood and in what type of humidity level it can be used.
Type A plywood is designed for use in places where the humidity is below 95% and not exposed to areas where it can be touched by weather conditions or water sources. Type B is made for use in places where the humidity is kept below 75%. There are also specialty plywoods that are made for above 95% humidity and where some water may be present.
What Are The Uses Of Fire Retardant Woods?
Fire retardant woods have many uses for commercial and residential properties, and are used frequently in construction work. It can be used for a number of interior applications, but there are also a number of uses for exterior applications as well. Fire retardant wood is also used in new remodeling projects, where lumber and panels are used to supplement existing structures or sometimes even replace them entirely. Fire retardant wood can also be used for in-wall blocking to allow for installation of larger, heavier items to be mounted to the wall.
What Does The IBC Code Mean?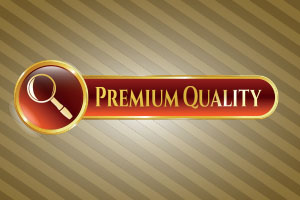 The IBC, or the International Building Code, is the label put onto the pieces of fire-retardant wood so that they can be identified as lumber that means the required standards set by the IBC. The IBC standard for fire-retardant wood classifies lumber as fire-retardant only if it has a class A rating for its flame spread number. This means that the number itself should be 25 or under.
These labels must have certain information that shows that the wood adheres to the IBC standards and must contain this information: the drying method used, where the wood was treated and to what standard, product name and species, name of the approving agency as well as the flame spread number and the smoke developed number. If all of this information is not present, then the wood is not adhering to the standard and may not end up being used.
Find Out More About Fire Retardant Wood
With all this information, there may still be a few questions that need answering before you decide to buy fire retardant wood in bulk for your jobsite. If you have any concerns then I encourage you to speak to the wholesale lumber distributors at Curtis Lumber & Plywood for more information on fire retardant wood for your wholesale lumber needs.