Wood has been one of the most in-demand materials since ancient times. Used for everything from fuel to building homes to making furniture and paper, the need for lumber shows no signs of slowing. Selecting the right wholesale lumber supplier is a vital component of your business's success. It is important to look at everything from the quality and variety of lumber a supplier offers to their reliability and fees.
What To Consider In A Wholesale Lumber Supplier
Here are eight factors to consider when you are working with a wholesale lumber supplier:
1. Reputation
If lumber is a vital part of your daily business, it is essential that you work with a supplier who has a good reputation within the industry. It may take time to research the companies you are considering to ensure they are a good fit. Be sure to check reviews online and get in touch with current or past clients of the supplier, if possible, to find out about their experience before you make your decision.
2. Communication
Establishing a good relationship with a wholesale lumber supplier can mean a steady and reliable stream of lumber that meets your needs in the long term. However, it is important that you are able to communicate efficiently with the supplier in order to keep up this relationship. Speak to their representatives directly and choose those that offer clear, easy communication and are responsive to questions.
3. Delivery
Unless you will be purchasing small volumes of lumber and picking them up yourself, it is important that you check your chosen company's delivery system before you place your first order. Pay particular attention to timelines, delivery fees, and any restrictions that might apply to deliveries.
4. Lumber Quality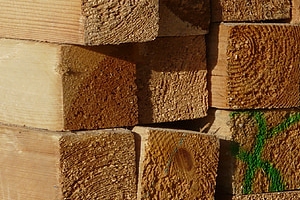 Quality is everything when it comes to lumber, so you will want to ensure that you are getting the best-quality products that you can find. After all, the quality of a finished product is only as good as the materials that are used to create it.
You will want to find out how and where your supplier harvests and processes its lumber as well as how it is being stored to get a good idea of the type of quality you can expect. If possible, visit the lumberyard in person so you can get a feel for the products they offer and check out their storage methods firsthand. If that is not feasible, you may be able to carry out some research online to get a better picture of the quality you'll get if you work with a particular supplier.
5. Lumber Selection
You are certainly already planning on choosing a supplier who carries the species of wood that you need most, but it is also important to consider your future needs. Is your business expected to expand? What types of special products have your customers been requesting lately? Will you be branching out into other areas? It is helpful to choose a supplier who can cater to your future needs as well as your current ones.
6. Price
Before you commit to a specific wholesale lumber supplier, it is wise to conduct some price comparisons. You need to know the market price of the type of lumber you plan to buy so you can ensure that you are getting a good deal.
Check several companies and compare their prices. Be sure to keep quality in mind, as a lower price might sometimes mean an inferior product. At the same time, however, higher prices do not necessarily indicate better products.
You will also want to bring other charges into your calculation to make sure the price is still competitive after you have accounted for delivery and other fees. It is also important to consider how the suppliers you are considering determine cost, such as by quarter or volume, so you can make a fair comparison.
7. The Lumber's Environmental Impact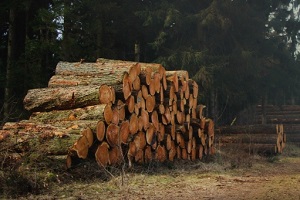 Although quality and price are the main concerns when working with a wholesale lumber supplier, do not overlook the importance of the environmental impact of the lumber you are considering. Choose a company that is prepared to tell you how its products and practices support sustainability across its supply chain.
Whether focused on the environment, social equity or slavery, consumers increasingly factor in sustainability practices as criteria when deciding who to do business with. Understanding how your wholesale lumber supplier will address these issues will help you respond more immediately should your customers ask about this.
8. Supply Consistency Of The Wholesale Lumber Supplier
The production of lumber depends largely on Mother Nature, which means that even the most dependable wholesale lumber suppliers may occasionally have supply issues. This is why it is important to have a good idea of the types and amounts of lumber you will need so you can work with prospective lumber suppliers to determine whether they will be able to provide you with what you are looking for consistently and what times of year you may encounter difficulties.
Get In Touch With A Northern Virginia Wholesale Lumber Supplier
If you are a building materials retailer seeking a reputable supplier of lumber in Northern Virginia and the mid-Atlantic region, reach out to Curtis Lumber & Plywood. Operating since 1957, we are an independently owned wholesale distribution yard with a broad range of southern yellow pine, fire retardant and preservative treated products. Our knowledgeable team will be happy to provide quotes and advise you on any technical questions you have.