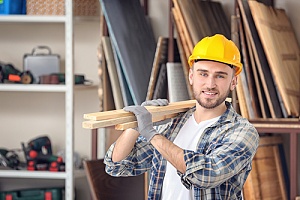 Not all lumber trees are the same. While some lumber is more suitable for indoor use and works well for indoor flooring and kitchen cabinets, other lumber is best for more rough construction use, such as plywood and poles. It is important to consider your needs when choosing which lumber is most appropriate for your specific project, such as a new Northern VA Home.
By learning more about the different types of lumber trees in Virginia, you can make a more informed decision as to what suits you best. The following is an overview of the five best lumber trees in Virginia, each of which has its own pros and cons.
Top 5 Lumber Trees in Virginia
There are many different types of lumber trees in Virginia, and narrowing the list down to the best five is not easy to do. While there are other options that are worth considering, the following are five reliable lumber options to consider for your building projects:
Virginia Pine
Eastern Hemlock
Southern Red Oak
Water Oak
Willow Oak
Although all five of these options work well for construction projects, a certain type might be better than another in certain scenarios. For example, Virginia Pine is more suitable for rough construction and outdoor use, whereas Southern Red Oak is great for indoor purposes such as kitchen cabinets.
Virginia Pine
Virginia Pine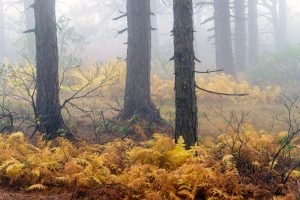 is a very durable wood that is used largely for heavy-duty projects. It is considered part of the southern yellow pines group. It generally has a yellowish-white color, and it is easy to paint and provide a nice finish to it.
The material can withstand a lot of pressure and is very strong. Due to this, Virginia Pine is great when used for plywood, bridges, beams and poles. In other words, it is more of an outdoor wood than it is an indoor wood. The only notable drawback to Virginia PIne is it tends to warp easily when not properly treated or when exposed to excessive water or heat.
Eastern Hemlock
Eastern Hemlock is a popular type of lumber in Virginia as well as other states. In fact, Eastern Hemlock is the state tree of Pennsylvania. As it relates to construction use, it is most commonly used for framing purposes. It also is commonly used for pallets and boxes. It can be used for plywood, but it is not as durable as Virginia Pine and various other wood types.
Eastern Hemlock is a reddish-brown color. It is rarely used for rough construction purposes, but it is a lightweight wood that works well for many smaller projects. It is typically less expensive.
Southern Red Oak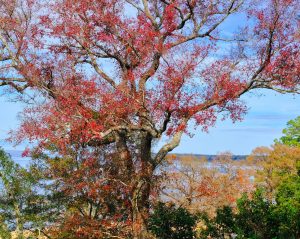 Southern Red Oak is a very popular construction wood that works well indoors and outdoors. It is strong, has an attractive natural color and holds up well over time. It is most commonly used for flooring, cabinets and furniture. It may also be used for outdoor construction purposes, although its high quality makes it an attractive option for indoor use.
As its name suggests, it has a reddish-brown color. It is very easy to work with and looks great with a coat of paint. Southern Red Oak is priced around the market average when compared to similar lumber. It is generally less expensive than Northern Red Oak and White Oak.
Water Oak
Water Oak is a part of the Red Oak group and is often used in a similar way as Southern Red Oak. Water Oak, however, is generally heavier and more capable for rough construction use. The color is also slightly different than Southern Red Oak and takes on more of a light reddish-brown color.
Water Oak is great for indoor use and makes for beautifully finished cabinetry and residential and commercial flooring. It is also very capable for outdoor use as well. It is very popular among woodworkers, and it is a frequently used wood for furniture such as tables, chairs, bookcases and more.
Willow Oak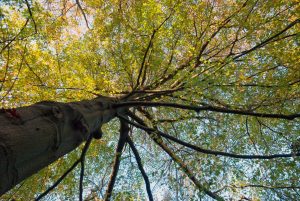 Willow Oak is another great wood that is a part of the Red Oak group. Much like other Red Oak lumber, Willow Oak works well indoors. It differs from other woods in this category, however, as it is generally considered better wood for flooring. It has a naturally smooth texture that is easy to work with and provide a finish for.
Willow Oak, which has a light red color to it, also works well for outdoor construction, although it is not as frequently used for rough construction. It is a reasonably priced option that works well for commercial and residential customers who are on a budget.
Speak to a Wholesale Lumber Supplier
To learn more about the different types of lumber trees in Virginia, reach out to our team here at Curtis Lumber & Plywood today. We are a wholesale lumber supplier and offer a range of treated products and quality plywood to assist you with whatever you need.