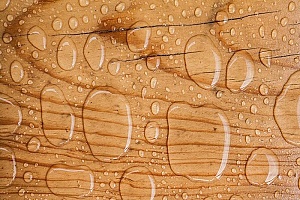 Waterproof plywood, often called marine-grade plywood, offers superior resistance to water than traditional plywood. It consists of a waterproof glue that holds the plies together. Most commonly, waterproof plywood is used for outdoor projects as it is very resistant to water from rain and other common weather elements (wind, heat exposure, etc.).
Waterproof plywood works well for various indoor uses as well. In fact, there are few occasions (if any) where waterproof plywood is not a viable option. Learning about the different types of uses of plywood can help you decide on whether or not it is the right building material for your next construction project. The following is a complete review of plywood and the ways in which contractors can use it to their advantage during construction projects.
Top Uses Of Waterproof Plywood
There are numerous potential uses of waterproof plywood. Most commonly, contractors and construction crews utilize its strength and water-resistant capabilities for exterior use. This type of plywood is strong enough to resist water damage in just about any outdoor setting.
Waterproof plywood also provides a quality aesthetic appeal. This makes it great for more visible areas and even works well for interior use as well, including kitchens and other highly-trafficked areas of homes and businesses.
However, the most common use of waterproof plywood is around water. Most notably, many choose this type of plywood for boat construction, dock projects and bathroom and kitchen construction and renovations. Let's take a closer look at the three top uses of waterproof plywood, comparing how it measures up against traditional plywood for each use.
Boat Projects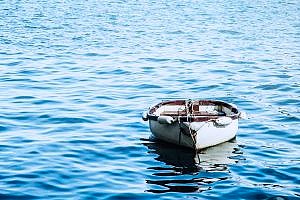 The last thing you want with a boat is for the wood to rot or develop damage that leads to a leak. Boats are constructed to spend all or most of their time in the water. Naturally, they require a durable and water-resistant wood. Therefore marine-grade waterproof plywood is often essential for wood boat construction. In addition to the water-resistant properties of the plywood, it is also resistant to other types of damage as well, which greatly reduces the risk of disastrous leaks.
This type of plywood is also very pliable, and contractors and construction crews can effortlessly use it around curved parts of the boat and in areas where precise measurements are needed. This gives it the proper seal, ensuring no water and very little to no moisture affects the wood over a long period of time.
Dock Projects
Issues with dock plywood can cause huge concerns, including injury to others. When it is important to use reliable plywood that is resistant to water, moisture and heat. Waterproof plywood works well for dock projects. The benefits include reliable wood that is able to keep its structural integrity when exposed to large amounts of water over an extended period of time. Waterproof plywood also accommodates overload and can withstand heavy weight and constant use.
The improvement in durability and strength that waterproof plywood offers can cut costs long-term when compared to traditional plywood. Traditional plywood or wood that uses less reliable waterproofing methods is likely to wear down faster and need repairs and replacement far more often. Accidents caused by unreliable plywood can also increase the risk of a lawsuit in certain instances if someone were to get injured.
Bathroom and Kitchen Projects
Many are familiar with waterproof plywood for exterior use, but it can also be a good long-term investment for indoor use as well. The bathroom and kitchen are often the areas most vulnerable to water damage. Traditional plywood tends to rot, warp and develop mold over time when exposed to water moisture, whereas this type of plywood is far more resistant to these concerns.
For kitchens, plywood for flooring, cabinets and backsplashes look great and offer superior protection from home damage that can be expensive to repair.
Bathrooms are perhaps even more vulnerable. In addition to water exposure from showers, using the sink, etc., water damage can occur from overflowing sinks, toilets and bathtubs. Without reliable waterproof plywood, this can lead to expensive repairs. Waterproof plywood can prevent severe damage to your bathroom from exposure over time or bathroom flooding.
Learn More About Our Plywood From CLP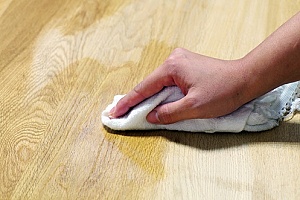 Curtis Lumber and Plywood offers waterproof plywood to contractors and construction crews who need a reliable exterior grade plywood to use in areas where water exposure is likely. Our plywood is durable and can withstand some of the harshest outdoor environments, but it also offers a superior aesthetic appeal that makes it ideal for interior use, especially for bathrooms and kitchens.
To learn more about how you can utilize plywood from CLP, contact our team today. Our friendly professionals are glad to answer your plywood-related questions and ensure you get the wood you need for your next construction project.