From constructing new homes to crafting beautiful furniture pieces, lumber has a variety of purposes. The quality of your craftsmanship is often determined by the quality of your lumber. Subsequently, finding a lumber supplier you can trust is of the utmost importance. This review discusses the top six top wholesale lumber suppliers in the United States and how you can find the right one according to your specific lumber needs.
What Is A Lumber Supplier?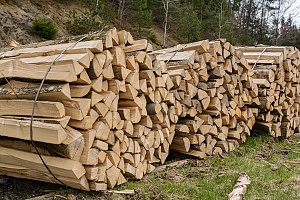 A lumber supplier, or a lumber distributor, is a wholesale provider of lumber to retail dealers, construction companies, furniture makers, and more. Many produce their own lumber or they source lumber from private or public forests. There are various types of lumber and plywood that a supplier may offer, and understanding the type of lumber and the reputation of each supplier you consider is important before choosing which is ideal for your needs.
The 6 Best Wholesale Lumber Suppliers In The United States
Of course, choosing the top wholesale lumber suppliers in the United States is largely based on need and relatively subjective. However, there are certain companies that have earned a prestigious reputation within the industry. Six of the most notable lumber suppliers in the United States are as follows:
Curtis Lumber and Plywood
Curtis Lumber and Plywood exclusively supplies to retail lumber dealers throughout the Mid-Atlantic region. They are located in Springfield, Virginia, only 10 miles away from the nation's capital. They offer various types of lumber, including a range of treated products, marine grade plywood, and much more.
Georgia-Pacific LLC.
Georgia-Pacific LLC. is located in Atlanta, Georgia. They are well known for their southern yellow pine and western softwood lumber. Their lumber is mostly utilized for construction purposes throughout the southeast United States. They purchase their raw materials through a second party provider, but the quality of their wood is among the best.
Sierra Pacific Industries

Sierra Pacific Industries is located in Anderson, California and produces lumber from 1.9 million acres of SFI-certified forest land. This makes them the largest private landholder in California. They offer a range of lumber types, including but not limited to Ponderosa pine, sugar pine, incense cedar, white fir, Douglas fir, and western hemlock.
Hampton Affiliates
Hampton Affiliates owns approximately 140,000 acres of SFI-certified woodland in Portland, Oregon. They operate an additional 300,000 acres in Canada as well. They produce white fir, Douglas fir, western hemlock, and a variety of other species. They are known to produce high-quality lumber that is optimal for a variety of purposes.
Idaho Forest Group
Idaho Forest Group is located in Coeur d'Alene, Idaho, and they operate lumber mills in both Idaho and Montana. They source their lumber from private and public forests and manufacture a range of lumber types, including cedar, pine, fir, Engelmann spruce, and larch.
Weyerhaeuser Co.
Weyerhaeuser Co. is located in Seattle, Washington and produces western species lumber and southern pine. Their lumber is sourced from a 12 million-acre area in the northern United States and Canada, and they have a trusted reputation for quality among local construction companies and furniture makers.
What To Look For In A U.S. Lumber Supplier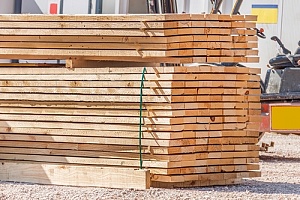 When choosing which U.S. lumber supplier is right for you, you should consider the quality of your lumber, the purpose for the lumber, and the type that you need. Your location may also factor in as shipping can take much longer when ordering from a supplier that is in a different region.
Quality Of Their Lumber
Not every lumber supplier is equal, and some are known to produce higher quality lumber than others. In addition, some lumber suppliers offer special lumber types, such as treated products or marine grade lumber.
Your Purpose For The Lumber
It is important to understand your purpose and what type of lumber works best for your specific needs, and then find the supplier in your region that is most capable of meeting the quality and quantity of lumber and plywood you require.
The Type Of Lumber They Offer
As mentioned, there are different types of lumber to consider, ranging from cedar to western hemlock. If you are unsure of the type of lumber that works best for your needs, then it is helpful to call a lumber professional.
Their Location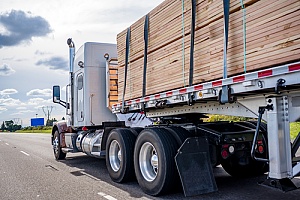 It is best to find a lumber supplier in your region, rather than purchasing from a supplier that is in a different area of the country. This allows for faster pickup and delivery times and can reduce your costs.
Contact Curtis Lumber & Plywood Today
If you live in the northern Virginia area and are in need of a local, reputable lumber supplier, then look no further than Curtis Lumber & Plywood. We offer high-quality lumber and take great pride in offering exceptional service, assisting you throughout the decision-making process, and ensuring you are satisfied with your order. Give us a call today at (703) 972-1947 or contact us online to get started.