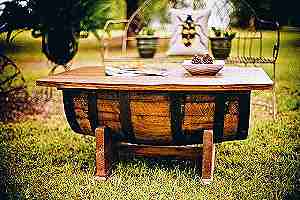 Wood is a natural and abundant material that enjoys wide use in construction, furniture making and other industries. Although it is often applauded for its versatility, it is also quite vulnerable to damage from water, insects and the elements. Thankfully, a number of solutions exist to help preserve wood and ensure its durability.
Preservative-Treated Wood Overview
One of the most popular methods of ensuring that wood has a long life is treating it with preservatives. Preservative-treated wood is generally either surface-coated or pressure-treated with chemicals that are chosen to help it resist damage from fungi, insects, microorganisms and decay over time.
Certain types of wood that do not offer a lot of natural resistance under certain conditions can see their lifespan extended by treatment with preservatives.
Some of the more popular applications for preservative-treated wood are exterior structures that will be exposed to the elements. For example, it may be used in docks, marinas, gazebos, pergolas, landscaping, utility poles, bridges and playground equipment.
Common Types Of Wood Preservatives
The effectiveness of a wood preservative will depend on the formulation that is involved as well as the method of application, the type of wood and its moisture content, the depth of chemical penetration, and the amount of preservatives that the wood retains.
For example, most commercial species of sapwood accept preservatives more readily than heartwood, while species of softwood are typically more receptive to impregnation than hardwood. Pressure treatment is often needed to apply the preservatives in wood products that will be used for structural and other applications where the risk of fungi and insects is high.
Outlined below is a closer look at some of the most common types of wood preservatives.
Water-Borne Preservatives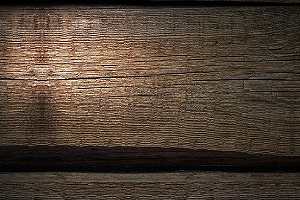 Water-borne preservatives are the preferred choice in situations where it is important that the wood remains clean and able to be painted.
A variety of metallic salts and other compounds fall under the category of water-borne preservatives. These compounds are typically combined with copper, arsenic, fluoride and chromium and are increasingly being used for plywood, lumber, timbers, fence posts and pools.
One big advantage of water-borne preservatives is the fact that there is no high hazard from explosion or fire. It is leach-resistant and safe for interior use as well as treating playground equipment. In addition, the wood surface remains clean and paintable.
However, this wood may be subject to warping unless it is re-dried after being treated, and these preservatives do not protect the wood from excessive amounts of weathering.
Fumigants
When internal decay or insect attacks must be controlled or prevented, fumigants are a good choice. One of the most popular varieties is methyl isothiocyanate. It can be applied at the ground line in a solid melt, powder or liquid, which then volatilizes and moves from the point of application under vapor pressure. Fumigants are used to control existing decay fungi as well as to prevent decay fungi from recolonizing by sterilizing the wood.
Oil-Borne Preservatives
Oil-borne preservatives cannot usually be dissolved in water, which means they must be dissolved in petroleum and other organic solvents to penetrate wood.
One example is pentachlorophenol, also known as penta. This is a crystalline compound that is dissolved in light petroleum oil. It is often used for treating construction timber and lumber, utility poles and fence posts.
Chromated copper arsenate, or CCA, is used for applications like fence posts and railroad ties. Creosote, a distillation of coal tar, can be used to improve wood's weathering characteristics and protect it from insects and fungi.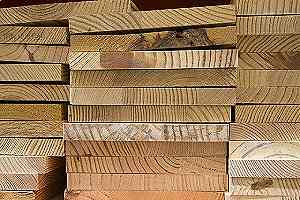 Meanwhile, a copper naphthenate solution can be diluted using a hydrocarbon solution such as diesel fuel or mineral spirits and applied using a roller brush to the surface of lumber, beams and poles to prevent termites and other wood-attacking insects as well as mildew and wood decay.
An advantage of oil-borne preservatives is the fact that they are toxic not only to insects but also to mold and fungi. These preservatives can be dissolved in oils bearing a broad range of vapor pressures and viscosities, and they are easy to handle and use. In addition, with many varieties, the wood can be glued easily.
However, in some cases, the treatment may leave an oily residue on the surface that renders it unpaintable. It may also emit a strong odor that can be toxic or irritating to animals, plants and humans, and it has a tendency to bleed from the surface of the wood.
Reach Out To A Professional Wholesale Lumber Supplier
If you need wood for a construction project that will stand the test of time, get in touch with the experts at Curtis Lumber & Plywood to find out about their preservative-treated wood selection, including Micro-Guard treated lumber and plywood products.