Choose Rot Resistant Wood for Your Project
Some species of wood are naturally rot resistant due to complex chemical compounds that they evolved to protect themselves against decay. Well-known domestic examples include cedar, redwood, old-growth cypress, mulberry, yew, osage orange, and black locust. Tropical wood examples include ipe, lignumvitae, purpleheart, and old-growth teak. Unfortunately, these species are expensive and not easy to work with.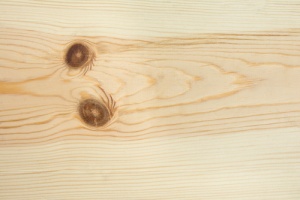 Instead of using expensive, extremely hard, naturally rot resistant wood for their outdoor projects, many people use pressure treated wood. Pressure treated wood is wood that has been infused with a copper/arsenic preservative to protect it from rot and insects. Pressure treated wood is made by placing the wood in a depressurized holding tank that removes the air and replaces it with a preservative. This is the best way to avoid rot and insects, but it will not prevent the wood from weathering and corrosion. To protect it from the elements, the wood must be sealed with a product designed for exterior use.
Use Micro-Guard™ Treated Lumber from Curtis Lumber & Plywood
Micro-Guard™ lumber and plywood is a high quality pressure-treated wood that protects against corrosion, termites and fungal decay. During the manufacturing process, the wood is treated with micronized copper azole compounds.
After treatment, the wood is kiln dried. This means the moisture content of the wood is lowered to workable levels. Without this kiln-drying process, the wood may dry unevenly, meaning the surface dries faster than the interior. Uneven drying causes stress in the wood. This stress can result in checking, splitting, warping, cupping, and twisting. Kilns control the rate of drying, and kiln drying after treatment reduces the stress in the wood that causes these issues. Additional advantages include less shrinkage, less weight, and a cleaner, stronger wood.
The Micro-Guard™ process provides unparalleled corrosion resistance. It also provides excellent protection against warping and twisting and protects the plywood from buckling and crowing. It is an excellent choice for decks, fences, and any other exterior project.
Beautiful, Natural Appearance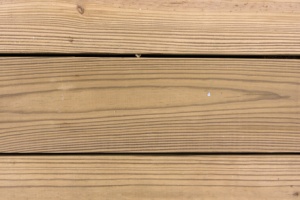 Another feature that distinguishes the Micro-Guard™ product from other treated lumber is that it is significantly lighter in color than other treated wood products. It has a beautiful, natural look, which makes it very appealing to contractors and DIY'ers. If you plan to paint or stain it, you will find that it has improved qualities over other treated lumber products.
Superior Corrosion Resistance
Micro-Guard™ offers better corrosion resistance when you use building code-approved fasteners and hardware. It also is suitable for interior and exterior above ground projects such as decking, joists, beams, and sills. It can also be used for ground contact and fresh water immersion projects such as docks, boat houses, decks, and fence posts. It is also suitable for structural support pieces such as building poles and permanent wood foundations.
Manufacturer's Warranty Programs
The lumber is backed by a Residential and Agricultural Limited Warranty Program. When used as directed by the manufacturer, the warranty protects against structural failure.
Eco-Friendly
Treated lumber has been criticized in the past for its adverse impact on the environment due to the toxicity of the chemicals used in treating it. However, the Osmose MicroPro technology behind the Micro-Guard wood preservative used in the lumber is the first treated wood process to be certified under the Scientific Certification Systems Environmentally Preferable Product program based on Life-Cycle Assessment.
The technology has been approved for points by the NAHB toward National Green Building Certification.
The Osmose MicroPro technology also has been awarded the GREENGUARD Children & Schools SM Certification. This program certifies products for low volatile organic chemical emissions for products that are used in schools, offices and other sensitive environments.
Satisfies Major Model Building Codes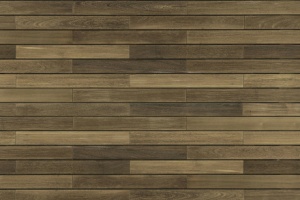 This product meets all major model building code requirements. It is suitable for building a deck, fencing, gazebo, garden shed, and just about any landscaping project you are planning. You can also use it successfully for heavier duty projects such as home additions and commercial structures.
Available in Many Sizes
At Curtis Lumber & Plywood, you can get Micro-Guard™ treated lumber & plywood in the following sizes:
2×4 – 10, 12 & 16′
2×6 – 10, 12 & 16′
2×8 – 10, 12 & 16′
2×10 – 10, 12 & 16′
2×12 – 10, 12 & 16′
4×8 – 12, 16 & 20′
4×10 – 12 & 16′
4×12 – 12, 16 & 20′
6×8 – 10, 12, 16 & 20′
8×8 – 10, 12, 16 & 20′
5/4×12 Nosed Stepping
Contact Curtis Lumber & Plywood for more information
Before you buy lumber or plywood for your next outdoor project, talk to the experts at Curtis Lumber & Plywood. They can answer any questions about Micro-Guard™ lumber and plywood, help you determine the amount you need, and pricing. When you are ready to buy, they will take your order and work with you on delivery as needed.