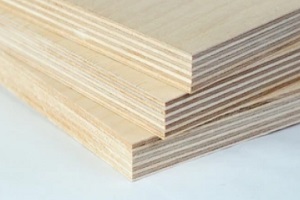 Exterior Fire-X®, Pyro-Guard®, and Micro-Guard® are three popular and high-quality pressure-impregnated treated wood products. While all three are excellent solutions, the uses and benefits for each option are unique. I Exterior Fire-X and Pyro-Guard are used to promote fire-retardancy while Micro-Guard is used for protection against rot and wood-boring insects. There is no chemical that provides both fire-retardant and preservative qualities, so it is important to have a full understanding of the differences between these treated lumber options to ensure your customers get the most appropriate solution for their projects.
Exterior Fire-X Treated Lumber Overview
Exterior Fire-X (XFX) is a Class A fire-retardant-treated lumber and plywood that remains effective when used outdoors or in areas that are vulnerable to high humidity in the final application. Though formulated for exterior applications, XFX lumber and plywood are also safe for indoor projects, and meet the flame spread requirements of most building codes.
Benefits
Exterior Fire-X is the premier fire-retardant wood treatment that will not leach out of wood when exposed to moisture. XFX-treated materials are ideal for outdoor projects requiring fire retardant properties, such as decks, pergolas and gazebos.
Uses
There are many uses for Exterior Fire-X treated lumber in residential, commercial and industrial environment. Some of the more common uses include:
Balconies
Decks
Gazebos
Pergolas
Scaffolding
Sheathing
Siding
Stairways
Recommendation
Exterior Fire-X treated lumber is great for outdoor projects requiring resistance to fire and flame spread. Note that XFX does not contain a wood preservative chemical. XFX-treated materials must be painted or otherwise sealed to protect the wood from mold and decay.
PyroGuard Treated Lumber Overview
Much like Exterior Fire-X treated lumber, Pyro-Guard treated lumber and plywood  meets the flame-spread reduction requirements of most building codes. Pyro-Guard treated material can only be used for interior applications or when protected from sustained exposure to moisture.
Benefits
PyroGuard provides the same flame spread protection as its XFX counterpart though at a lower cost. Pyro-Guard-treated lumber and plywood can be painted or stained to create the aesthetic appeal desired for the project.
Uses
Pyro-Guard treated materials can only be used in interior and enclosed applications where the lumber is not exposed to weather or sustained moisture. Most notably, Pyro-Guard works well for the following applications:
Interior beams
Floor joints
Framing
Sheathing
Shelving
Stairways
Studs
Subfloors
Underlayment
Recommendation
Use Pyro-Guard treated products for interior or fully enclosed projects that meet flame-spread building code requirements. Pyro-Guard treated materials that are not protected from sustained moisture in the final application must be painted or otherwise sealed to protect the wood from mold and decay.
MicroGuard Treated Lumber Review
Micro-Guard is great for exterior projects requiring protection against fungal decay and termites. Micro-Guard treated wood is incredibly durable, does not promote corrosion of fasteners or hardware, and is kiln-dried after treatment (KDAT).
Benefits
In addition to great protection against mold, rot and insects, Micro-Guard treated lumber and plywood is kiln-dried to reduce the risk of warping, twisting, buckling, or crowning. Unlike traditional preservative chemicals used to pressure treat wood, Micro-Guard treated materials are also safe for interior use and have been GREENGUARD® certified as low-VOC making them safe for use in schools, offices and other sensitive environment. Nor does Micro-Guard promote corrosion of hardware and fasteners. Micro-Guard lumber and plywood retains a more natural appearance than the strong green hue we have come to associate with preservative treated wood.
Uses
Micro-Guard treated lumber works well for interior and exterior projects. It is also a great option for both ground contact and above ground applications. Recommended uses: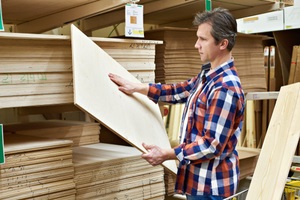 Decks
Fences
Landscaping
General construction
Recommendation
Use Micro-Guard treated lumber and plywood for projects requiring a natural appearance combined with superior protection against rot, decay and insects, plus is environmentally friendly.
Curtis Lumber and Plywood Offers Treated Lumber for Retailers
Curtis Lumber and Plywood takes pride in providing high-quality treated and untreated lumber to retailers throughout the mid-Atlantic region. To learn more about our treated lumber and to start your order, call us or send us a message today.