When it comes to engineered wood panels, OSB and plywood dominate the market when strength, durability, and natural wood grains and texture are a priority. For applications where structural value might be secondary to an absolutely smooth surface, there are a number of engineered wood panel options that can deliver: MDF, MDO, HDO, particle board, hardboard, and foil-faced to name a few.
At Curtis Lumber & Plywood, we're often asked about MDF for applications better served by another type of engineered wood panel, MDO. Here's what you need to know about the differences between MDF and MDO plywood.
What is MDF?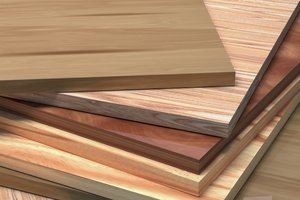 MDF stands for medium density fiberboard. It is made from fine fibers of wood that are bound together with resin, water and wax. MDF's lack of surface grain, knots and voids coupled with its density makes it desirable for veneering or painting. It is primarily used for indoor applications as it can swell with prolonged exposure to humid or damp environments.
What is MDO?
MDO, or medium density overlay, is made using a plywood core overlaid with an MDF-like 1/16 of an inch veneer. The veneer is made with a much higher percentage of resin than used in MDF. In addition to a silky smooth, readily painted surface, the added resin provides greater resistance to wear, water and weather. For this reason, MDO is often used for structural siding, exterior accent panels, soffits, and wherever long-lasting paint or coating performance is required.
Diving Deeper Into the Differences
Water exposure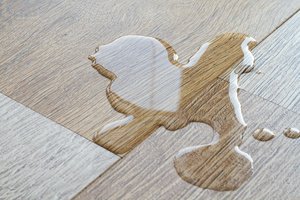 When it comes to applications where the material will be exposed to moisture, MDO comes out on top. Unsealed fiberboard absorbs water and MDF's surface coating is not enough to prevent wicking action. Unsealed edges are particularly vulnerable to water penetration.
By contrast, MDO's higher resin content veneer provides greater resistance to water. Still, like all plywood used in exterior applications, any exposed edges should also be painted or sealed to maximize the life of the panel.
Relative cost
MDF and MDO panels are similar in that they both incorporate a wood fiber-resin mixture in their composition. However, they are developed to meet specific application needs, and their costs reflect that.
For panels of similar size and thickness, MDF typically costs less than MDO. MDO is the more versatile, durable material and that is reflected in its price. MDF should not be considered a lower cost alternative material for MDO (though MDO could be used for applications where MDF would be appropriate – albeit at higher cost).
Cutting, Shaping & Fastening
Both MDF and MDO can be cut and shaped using woodworking tools. Carbide tipped blades should be used as the resin takes a toll on high-speed steel.
We know that cutting wood makes sawdust. Cutting MDF makes A LOT of sawdust. It makes a thick, heavy cloud of fine particulate dust that demands a respirator be worn. By contrast, MDO produces levels of dust more similar to plywood.
Chemicals
It's worth noting that the composition of MDF and MDO vary as well, which factors into a number of applications. MDF is often made with urea-formaldehyde, which may be carcinogenic (cancer-causing). This means wearing a respirator when working on MDF projects is a must, and improperly sealing the material once the job is done can leave occupants exposed to off-gassing.
More recent formulations of the resins used in MDF fabrication have reduced or eliminated added urea formaldehyde. When purchasing MDF, confirm with your supplier or mill if their panels contain urea formaldehyde so you can make a better informed decision.
Summing Up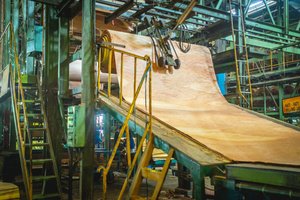 In general, MDO is considered the superior material to MDF for a number of reasons including its resistance to moisture, lower chemical toxin content, lighter weight and longevity. However, understanding when MDF is a suitable material for a given application can help your customers maximize their budget.
About Curtis Lumber & Plywood
Since 1957, Curtis Lumber & Plywood has exclusively served premier lumber retailers throughout the mid-Atlantic and Southeast regions of the United States. Based in Northern Virginia, they specialize in fire-retardant and preservative treated lumber and plywood for both indoor and outdoor applications.
Curtis Lumber & Plywood distributes only high quality MDO in 4×8 panels in multiple thicknesses and finish options. They do not keep any MDF products.
MDO material can be ordered by the piece, pallet, or truck load. To get started, give them a call at (703) 552-5778.