Wood is used for a broad range of construction projects because it is abundant, strong and extremely versatile. However, it is vulnerable to decay and damage from insects. For certain applications, treated plywood is needed to ensure longevity and structural integrity.
What Are The Features Of Wolmanized Wood?
Wolmanized wood has undergone a special pressure treatment process with a preservative known as chromated copper arsenate (CCA) that provides it with structural protection from termites, rot and fungal decay.
This type of wood has been used successfully for more than seven decades and is known for being easy to work with, modify and repair using common tools. It is affordable, strong and suitable for a wide range of applications.
What Is CCA?
CCA is the chemical used to preserve wolmanized wood. It is a mixture of oxides of chromium, copper and arsenic that has been formulated to make wood an undesirable food substance for fungi and termites while retaining the wood's beautiful appearance and still allowing it to be handled safely when used as recommended.
Although the presence of arsenic in the formula may sound alarming, it is worth noting that the arsenic used in CCA is a naturally occurring, inorganic, pentavalent arsenate trace element that becomes chemically bound within the wood cells during the process and is highly leach-resistant and insoluble.
How Does CCA Work?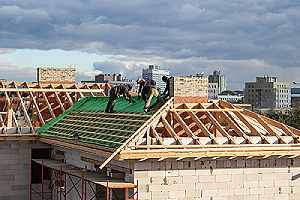 When chromated copper arsenate reacts with the substrate of the wood being treated, it leads to what is known as "fixation" as the compounds become fixed within the treated wood in a state that is highly insoluble. This permanency of the CCA preservative gives it its durability and leach resistance.
The mechanism of fixation is complex, and its success depends on a number of factors including the species of wood, the formulation and concentration of the preservative, and the temperature.
In the treatment process, the wood is loaded into a horizontal treating cylinder. The door is then sealed, and a vacuum is used to remove air from within the cylinder as well as the cells of the wood. The preservative is pumped into the cylinder and pressure is increased to roughly in 150 pounds per square inch, which forces the CCA preservative into the wood. The treatment time varies according to the species of wood and the amount of preservative needed.
Once the impregnation process is over, excess solution is pumped out of the cylinder and stored for later use. Then, a final vacuum removes any remaining preservative from the wood cells and the wood is allowed to dry out.
Species Of Trees That Can Be Treated
Some of the species of wood that can be effectively treated with the Wolman CCA preservative include southern pine, ponderosa pine, radiata pine, red pine and Caribbean pine.
Some types of wood need to have their lateral surfaces punctured in a process known as incising to secure the penetration of the preservative. These include white pine, sugar pine, coastal Douglas fir, sitka spruce, redwood, lodgepole pine, hem fir, jack pine and western larch.
When To Use Wolmanized Wood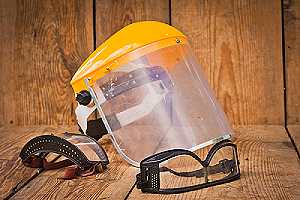 Wolmanized wood and plywood can be used for applications where termites and fungal decay are concerns. This includes wood that may come into contact with soil, water, and concrete or masonry that is subject to occasional wetting or exposed to high amounts of moisture or humidity.
It can be used for pools, posts and piles on farms as well as agricultural fence posts. It is also suitable in lumber for saltwater use and marine construction. It can be used in plywood, shakes, shingles, structural timbers, structural composite lumber and glued laminated members, permanent wood foundations, highway construction and cooling towers.
The wood is treated at various retention levels depending on its intended use. In North America, that retention is quoted in pounds per cubic foot, or PCF. Wolmanized wood is marked with its retention levels or treating quality procedures.
For example, a species that has a large amount of sapwood, such as red pine, must have a preservative penetration of 2.5 inches or 85% of the sapwood in order to meet the standards. The specific retention requirements are listed by the American Wood Protection Association for application categories such as above ground, saltwater splash, saltwater immersion, groundwater or freshwater contact, foundation poles and structural poles.
Safety And Handling Of Wolmanized Wood
The fixation process that is used in treating wolmanized wood renders it safe for the environment as well as those working with it as long as it is handled as recommended. When the CCA is fixed properly within the cells of the wood, it is considered highly leach-resistant. Research has shown that it is harmless to people as well as pets, plants and the environment.
Wolman CCA is a federally registered pesticide, which means it has undergone a formal evaluation by the Environmental Protection Agency that is updated periodically. The EPA has deemed wood treated with this process suitable for a range of accepted uses.
Talk With Experts To Know More About Wolmanized Wood
If you are interested in obtaining plywood that can protect against decay and insect damage, get in touch with the wholesale CCA plywood experts at Curtis Lumber & Plywood to find out more about this affordable and safe solution.