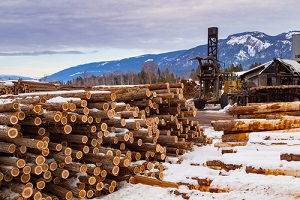 Woodworking and construction are both large industries that require a steady supply of wood. If you are interested in meeting this demand, selling lumber online could prove to be a profitable and enjoyable business. Many people are willing to pay top dollar for high-quality wood, and opening an online lumber store allows you to reach a broad pool of buyers who are seeking the wood you offer.
Essential Components Of Selling Lumber Online
Before you can sell lumber as a retailer online, you will need to think about a few important factors: your customers, your niche, your website, and your supplier. Here is a closer look at these vital components.
Customers
Any time you are selling a product online, whether it is lumber or anything else, you need to think about two main categories: the people out there who are already looking for what you're selling and those who might not necessarily be looking for it but will want it once they see it.
Those who fall under the first category are more likely to make a purchase, so this is the best group to target initially. You want to aim for customers who already need wood and think about how you can position yourself as the solution to their problems. Consider these important questions:
Why will potential customers want to buy your products over those of your competitors?
What are your selling points – is your wood better quality, more affordable, or harder to find?
What problem will your lumber solve for them? How will it improve their lives?
Answering these questions can guide you toward the best approach to finding and targeting customers, your website and your supplier.
A Niche
Lumber is an incredibly broad category, and you may be able to set yourself apart from the crowd by specializing in a particular niche within lumber. For example, if you have access to a rare and highly coveted type of wood in your local area, this can form the foundation of a great online lumber store.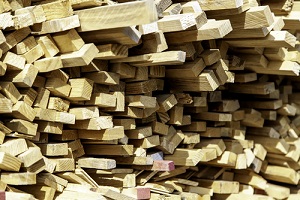 Perhaps you would like to focus on selling treated lumber, like different varieties of copper azole treated lumber and other decay-resistant types, or maybe you want to specialize in different types of plywood, such as marine grade plywood.
Your niche doesn't necessarily have to be a particular type of lumber; it could be more related to who you are targeting, although this will also dictate the type of wood you sell to some degree. For example, you might focus on cabinet makers, antique flooring companies, people who make furniture as a hobby, restorers, or builders.
A Good Website
Your online presence will make or break your lumber store. Investing in a high-quality, professionally designed website is vital for presenting your products and services to the world in the best possible light. You should have a comprehensive site with photos and details about the lumber you are offering as well as a reliable shopping cart system that instills confidence among customers and protects their credit card and other personal data.
You will also need to invest in search engine optimization services to help your website gain traction in the search engines. Without a strong presence in search engine results, potential customers will not be able to find you.
High-quality, relevant content posted on your site and other reputable sites linking back to you can provide a significant boost. You can also use social media to increase brand awareness.
A Reputable Wholesale Lumber Supplier
Before you open a lumber store online, you need a steady supply of high-quality wood. A big part of your reputation will be staked on the quality of your lumber, so you will want to take the time to find wood that will help you make a name for yourself. At the same time, you want to ensure that you are getting it from a reliably steady source as business ramps up so you can stay on top of order fulfillment.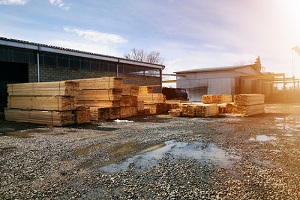 Establishing a relationship with a wholesale lumber supplier is the best way to access large quantities of high-quality wood. These suppliers can help you acquire specialized lumber and tend to take better care of their wood than big-box stores. They also have knowledgeable staff who can provide valuable expertise about the products they sell.
This will also allow you to take advantage of the better prices that wholesalers can offer, which will be very important when you set your own prices as you want to be as competitive as possible to attract a large customer base.
Reach Out To The Reputable Wholesale Lumber Suppliers
If you want to make your online lumber store a success, get in touch with the lumber experts at Curtis Lumber & Plywood to learn more about the products they offer and discuss wholesale pricing.