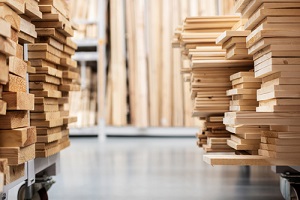 When people need to buy wood, they often head to a wood shop – but where do wood shops get the wood they sell?
While some wood shops may source their wood from big box retailers, the best wood shops get their wood from wholesale lumber suppliers to ensure a steady supply of high-quality wood that will keep their customers happy.
What Is A Wholesale Lumber Supplier?
Wholesale lumber suppliers are businesses that purchase wood products in large quantities directly from the sawmills and plywood plants that produce them. They buy in very high volumes, often by the rail car or truck load, and keep them at their facility where wood shops, other types of retailers, and even other wholesalers come to purchase them.
They sell all manner of wood, including domestic and exotic lumber, plywood, veneer, treated and specialty wood.
Why Should Wood Shops Source From A Wholesale Lumber Supplier?
Below is a look at some of the benefits of sourcing lumber for wood shops from wholesale lumber suppliers.
Better Prices
A business is all about making money, and a big part of maximizing profits is purchasing the wood you sell at the lowest price possible. Because wholesale lumber suppliers buy wood in such significant volumes, they enjoy better rates, which are then passed along to retail customers like wood shops. These low prices also mean that your wood shop has more of a margin to set prices with profits in mind while still keeping the wood affordable to customers.
Broader Selection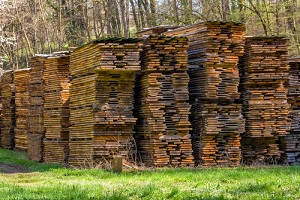 As a wood shop, your customers will expect you to sell a broad range of different types of wood. Buying from a wholesaler gives you access to an impressive selection of species and other specifications, and wholesalers are also able to fulfill custom orders for wood shops that have an ongoing demand for wood types that are harder to find.
Deeper Knowledge
One big advantage of buying from a wholesale lumberyard is the fact that their entire focus is on lumber. With no other families of products on offer, their staff is extremely well-versed in the ins and outs of the various types of lumber that they sell.
This valuable knowledge can be passed onto you so that you can keep your wood shop customers informed and guide them toward the best type of wood for whatever project they have in mind. Wholesalers can also help you decide which wood to keep in stock and explain where the different types of wood come from so you can give your customers the information they seek.
The Wood Is Treated Better
Wholesale lumber suppliers are known for treating their stock with respect and care. Their storage areas are created with the optimal conditions for wood in mind, which means that the wood they sell will be in excellent condition so you can confidently sell it to your customers. They can also advise you on the best ways of storing different species at your shop to maximize its lifespan.
Better-Quality Wood
Reputation is everything in retail, so it is important to ensure that the wood you sell has the highest quality possible. Purchasing from a wholesale lumber supplier is the best way to get wood that meets the highest standards. Their buyers are experts in securing the best wood at the lowest prices, and because their reputation is also staked on the quality of the wood they offer, you can rest assured that you are getting high-end wood that will stand the test of time.
Specialized Options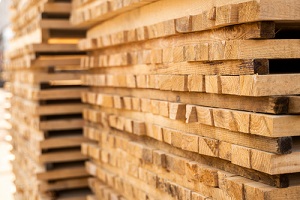 Unlike other types of suppliers, most wholesalers offer a broad selection of specialized lumber. Many of these are in high demand for building projects. For example, some types of pressure-impregnated fire-retardant treated lumber are required for buildings to meet local codes or enjoy insurance savings, so the demand for this type of wood is high.
Wholesale lumber suppliers also sell different types of wood that have been treated for protection against common wood-related issues, such as moisture, corrosion, termites and fungal decay.
More Delivery Options
As a wood shop, you will need to find ways to get the large quantities of lumber you sell to your premises. Wholesale lumber suppliers are set up to transport these high volumes of wood wherever they need to go and can get it there safely and efficiently, so you can get it on your store shelves faster.
Reach Out To The Wholesale Lumber Suppliers
Stock your wood shop with high-quality wood from the wholesale lumber suppliers at Curtis Lumber & Plywood. Known for our vast selection of specialty treated wood and plywood, our knowledgeable staff will help you obtain the wood you need for your business at the best price possible. Our fleet of delivery trucks services lumber retailers throughout the mid-Atlantic region, bringing you the specialty and hard-to-find products your customers seek. Contact us online for more information about purchasing lumber and plywood for your wood shop.