Here are some of the best ways a retailer can ensure that they are getting the best ratio of quality, price, and compatibility in their relationship with a potential wholesale lumber merchant.
Check Product Care Before You Buy
As a retailer, your attention is divided across many verticals based on what your store offers. In most cases, lumber is just one of a wide variety of products that you need to quality control. One of the biggest factors that should impact your decision when researching potential wholesale lumber yards to partner with is how they care for the product before you buy it.
Lumber is sensitive to light, moisture, and other environmental effects. If a lumber yard doesn't put effort into storing its lumber appropriately, you could be purchasing items that are already degraded or compromised. This reflects poorly on your business when unhappy customers return to complain about the quality of the lumber.
Evaluate Quality vs. Cost
Across the industry, the best practice is to invest in the best quality materials that meet your customers' project and budget needs.
Understanding the difference between grades of lumber and plywood, and comparing the costs of one grade over another will help you buy smarter and give your customer better quality material at a competitive price.
Buying lower grade lumber to save purchasing dollars on the front end can negatively impact your business in a number of ways. Increased percentages of unsaleable material, more returned material, and a reputation for less than premium products will impact your bottom line.
Consider Your Delivery Options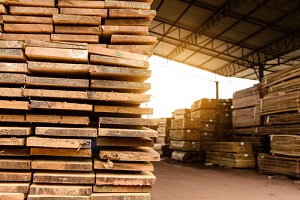 Part of preparing to order material should include thought about how you want to take delivery of your newly purchased material. Ask your supplier if they charge separately for shipping or if that is included in their pricing.
Particularly on smaller orders you'd need within a day or two, pricing may be better if you're able to pick up the material rather than have it shipped. Understanding that when shipping costs are allocated to just a few pieces of material, the cost-per-piece may be so high as to make it unacceptable to your customer.
That's another reason to purchase larger quantities of material at one time. If buying in bulk is not a possibility, it may be possible for your order to ship along with another order heading to your area.
Prioritize Customer Service
Acquiring lumber at good prices is just one aspect of good business practice, but the customer service of the lumber yard you're using is just as important. When orders are damaged or you need help with an industry-specific question, it pays two-fold to work with a lumber yard staffed by experts who have your best interests at heart.
They can save you time and money by answering important questions and informing you of options that appropriately satisfy your customers' needs before you commit to an order.
Store Lumber Properly or Invest in Quantity Tech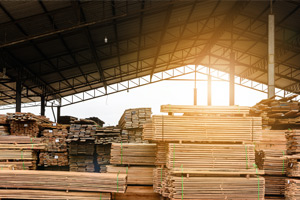 As a retailer, you also need to take proper care of your lumber. Just as wholesale distributors need to carefully store its product, retailers also need to invest in proper lumber storage to prevent rotting, warping, and other undesirable effects.
If you don't have the space to properly curate your lumber inventory, consider investing in technology that will help you gather and act upon inventory data. This will track lumber purchases over time and help you forecast inventory needs to reduce material spoilage and loss.
Get Wholesale Lumber from a Reputable Partner
Since 1957, Curtis Lumber & Plywood has exclusively served premier lumber retailers throughout the mid-Atlantic and Southeast regions of the United States.
Based in Northern Virginia, they specialize in fire-retardant and preservative treated lumber and plywood for both indoor and outdoor applications. Material can be ordered by the piece, pallet, or truck load. To get started, give them a call at (703) 552-5778.