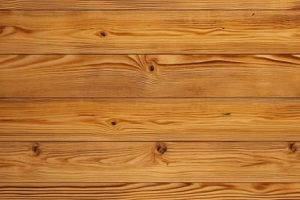 Construction has become more streamlined and efficient in the past half-century, and common building strategies have developed into highly refined industry standards across the sector. Homes go up faster than ever before using better materials and trendier designs.
However, the materials used during construction are variable; some builders select the cheapest option to enable low bids that win them projects, while others insist on only the highest-quality materials. When choosing the right materials for a new building, fire retardant lumber is a smart choice worth the extra investment.
Fire-rated plywood is not mandatory when constructing commercial and residential structures. Still, it can make a significant difference in their safety ratings and even improve insurance rates for the owner.
Here is an overview of why fire-rated plywood is essential for building safety and should not be skipped in order to save money during construction.
What Is Fire-Rated Plywood?
Starting in the 1960s, fire-rated plywood rose in popularity as a way to construct buildings and protect them from fires. At first popular in certain niches, fire-retardant lumber has become mandatory for specific types of construction projects. Municipalities may mandate using such lumber in hospitals, schools, and other at-risk areas.
To create fire-rated plywood, a piece of lumber is either coated with fire-retardant material or pressure-injected. This chemical retardant does not make a building immune to fire. However, it slows the spread of flames throughout the space and gives residents time to evacuate and firefighters time to arrive.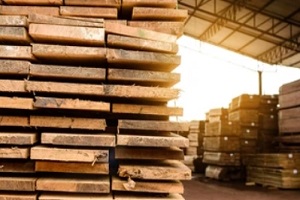 Fire-rated plywood is essential to many construction projects, but it works best in tandem with other materials. Untreated lumber might be used for parts of the structure, but large sections of the building—especially the parts where people will spend time—are often made with fire-rated wood.
The roof of the house, which would otherwise help to transfer fire over walls and perhaps to other buildings, is regularly tiled with fire-rated material to decrease this risk.
How to Tell if Wood Is Fire-Rated
Since this specialized lumber is regular plywood infused with retardant, there is little to distinguish it from average wood. However, the International Building Code mandates that fire-rated wood be labeled to signify that it meets the required industry standards. Whatever supplier a construction team patronizes to get their fire retardant lumber, they can find a stamp on the wood with its exact specifications.
The order of content on these stamps will vary between manufacturing entities, but they should all carry the same information. The stamp will tell customers who made the wood, what type of tree it is from, and most importantly, its flame spread rating (among other elements).
After making fire-rated plywood, the manufacturer will have it tested to see how quickly flame spreads along the lumber, then rate it on a scale from 0-200. Scores from 76-200 make the material Class C. Class B materials have scores from 26-75. Anything under 25 is Class A fire-rated wood—the kind required by building codes.
How Buildings Benefit From Fire-Rated Wood
Fire-rated wood reduces the progression of a fire, allowing people to get clear of the building while decreasing the production of smoke. The retardant chemicals in this wood quickly carbonize instead of lighting on fire, leaving minimal material that will smoke. People can get their families to safety and likely preserve their possessions with the help of a local fire department.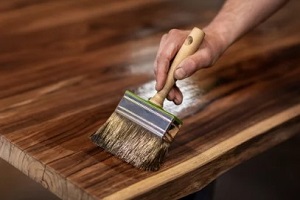 Statistics support the efficacy of fire-retardant lumber as a net benefit for buildings. As part of fire testing, researchers constructed a fire-rated house and tried to burn it from the outside. They found that after 20 minutes of burning, there was no significant damage to the structure; the flame had not even reached further than 10 feet from its origin.
Another study concerning the level of smoke toxicity found fire-rated plywood to have the lowest, with a smoke density of 40.59. In contrast, marine plywood, a sturdier alternative due to its adhesives, had a smoke density of 62.81.
Learn More About Safe Building Materials
For construction teams, the structures they create serve an important purpose long after their work on the site is done. People rely on these buildings for security, work, and more—and when a fire occurs, the use of fire-retardant lumber could be the difference between numerous fatalities and people making it out safely.
Curtis Lumber & Plywood seeks to educate industry professionals on the materials they have at their disposal, including fire-rated plywood so that they can make the best choice for their project. Explore Curtis Lumber & Plywood's extensive resources to stay educated on industry changes and standards.