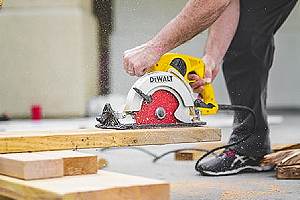 Lumber is used for everything from building homes to creating paper. Also known as timber, it is harvested wood that is made into boards and planks. Although it is mainly used for structural purposes, lumber can also be used to create furniture, pulp and composites like plywood and particle board. Lumber can also be used as fuel for cooking and heating.
As one of the most common construction materials, there is no shortage of places to acquire wood. From big box stores to local lumber yards, common wood varieties are fairly easy to obtain. However, there are some compelling reasons to acquire wood from wholesale lumber suppliers.
Retail Versus Wholesale Lumber
People who are seeking lumber have two main sources: retail and wholesale. Retail lumber suppliers typically offer many other home renovation products in addition to lumber, which means they tend to carry only the most in-demand lumber products and lack specialized knowledge. Wholesale lumber suppliers, on the other hand, offer a broader range of lumber options since their focus is solely on lumber.
Working with wholesale lumber suppliers is the best way to ensure a steady supply of high-quality lumber for a broad range of construction projects, but there are plenty of other advantages as well. Outlined below are some of the top benefits of working with wholesale lumber suppliers.
Better Variety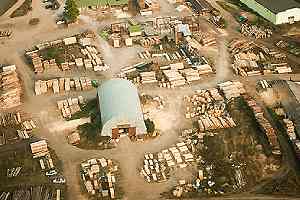 One of the greatest benefits of working with wholesale lumber suppliers is the variety of specialty lumber types they offer, which is important when you consider just how many different types of lumber you can buy.
Lumber is generally either hardwood or softwood. Softwood, which is easy to saw and nail and is suited to construction and making furniture, tends to come from conifer trees like pine fir, spruce, hemlock, cedar, redwood and cypress. Hardwood, meanwhile, comes from trees like maple and oak that are broad-leafed and deciduous. It comes in a range of colors and patterns and is often used for pallets, cabinets, flooring and high-end furniture. Rough lumber is made up of both hardwood and softwood and is suited to items that require reshaping.
Although lumber is naturally abundant, it is a finite source, and some varieties can be particularly difficult to obtain. Wholesale lumber suppliers can accommodate special requests, and the fact that their entire business is devoted to selling lumber means that they usually sell a much larger range of types of lumber. As trends change, retailers may find a lot of customers asking for a particular type of lumber they do not stock. Working with wholesale suppliers can help them obtain the varieties that their customers are seeking.
Better Prices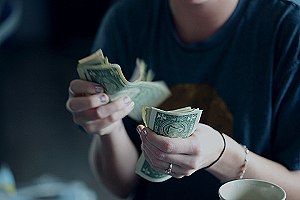 Wholesale suppliers tend to have better prices on higher-quality products. Retailers who obtain their wood from wholesale lumber suppliers may be able to pass some of these cost savings on to their customers.
Specialty Experience
Retailers often have limited knowledge about the lumber they sell because they also need to know about the other products their stores offer. Wholesale lumber suppliers, on the other hand, have greater experience with lumber and are well-versed on the ins and outs of the different types of lumber available and their qualities.
Wholesalers can advise on the right type of lumber for a particular project and answer complicated questions about lumber, helping retailers become better acquainted with the lumber they sell.
Sourcing
Wholesale lumber suppliers often inspect the wood they sell to ensure it has been obtained from legal, licensed mills that follow best practices for the environment. They can usually tell buyers exactly where the wood they are selling came from, when it was sourced, the best ways of using it, and how it should be treated so they can make more informed decisions.
Access to Greater Quantities
Retailers and other businesses often find it easier to obtain greater quantities of specialty lumber by going through wholesale suppliers. Wholesalers often have access to several reputable sources of a particular type of lumber, which means they can obtain enough wood to get bigger projects done.
Reach Out To The Wholesale Lumber Specialists
Founded in 1957, Curtis Lumber & Plywood is a Northern Virginia wholesale lumber distributor that specializes in treated lumber and plywood and offers popular treated products such as Microguard, Exterior Fire-X and Pyro-Guard.
Curtis Lumber & Plywood keeps a broad range of lumber in stock and a knowledgeable staff on hand to answer questions and offer recommendations. They will gladly try to locate any type of wood you need that they do not have in stock, and they excel at supplying customers with hard-to-find products. If you would like to take advantage of the many benefits of sourcing wood from wholesalers, get in touch with the wholesale lumber specialists at Curtis Lumber & Plywood.