Benefits of Working with a Specialty Plywood Wholesaler
Of the many materials needed for construction projects, lumber, wood, and plywood are among the most prevalent and expensive. As a retailer striving to reduce lumber cost for your business and your customers, working collaboratively with a lumber and plywood wholesaler is a great way to manage costs while keeping a high quality standard. However, there is more than just price to consider when looking for lumber, wood, and plywood to stock on your shelves. Working with a specialty wholesale plywood supplier offers you greater selection and availability of harder to find products, high-quality materials, and access to in-depth you carry.
1) Greater Selection and Availability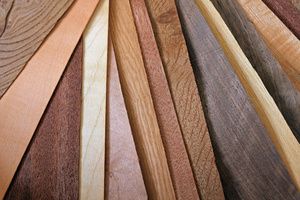 When stocking inventory, you want to provide your customers with both the most widely used materials and those that are a little harder to find but increasingly specified for building projects.. To do this, you need to work collaboratively with wholesalers who can offer a variety of different lumber options.
Working with specialty wholesale plywood suppliers is a great way to diversify and grow your sales. In addition to standard plywood options, specialty wholesalers are more likely to have unique lumber options than a traditional wholesaler. Because these unique products are their core offerings, they typically have the stock available to fill large orders promptly to keep your shelves full.
While the specific products you choose to carry in your store may vary based on your region and customer base, you always need suppliers who can meet your product diversity, volume and quality needs.
2) In-Depth Lumber Knowledge
Wholesale plywood suppliers have an obligation to know about the products they supply. When you're sourcing material and have questions about the material, they'll be able to share in-depth knowledge about product treatments, applications, sources, and quality of the wood. They can describe the unique qualities of the different lumber and plywood grades and if it's appropriate for your customers' needs. Subtle nuances between different types of lumber and plywood can have a huge impact on the final product. Understanding these differences before the material gets to the customer will keep you – and your customer – out of trouble.
3) Quality Products and Service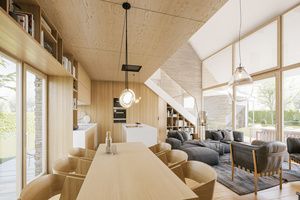 Customers demand quality. Offering high-quality options increases your reputation as a retailer and attracts more customers. Of course, stocking high-quality products means having a supplier committed to consistently delivering lumber and plywood that meet those quality standards.
Specialty wholesale plywood suppliers can offer greater quality because of their focus on just one or a few product categories and the knowledge that comes from working closely with these materials over decades. This translates to your customers getting the right products for their job, delivered as promised, consistently.
About Curtis Lumber & Plywood
Since 1957, Curtis Lumber & Plywood has exclusively served premier lumber retailers throughout the mid-Atlantic and Southeast regions of the United States. Based in Northern Virginia, they specialize in fire-retardant and preservative treated lumber and plywood for both indoor and outdoor applications. Material can be ordered by the piece, pallet, or truck load. To get started, give them a call at (703) 552-5778.