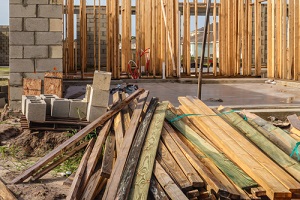 A big part of having a profitable business is having a successful relationship with a wholesaler. However, choosing the right wholesale lumber supplier is a big decision that requires some careful consideration.
Things To Consider With A Wholesale Lumber Supplier
This is further complicated by the ubiquity of wood and the high number of wholesalers that you likely have available to you. Here is a look at how you can make sure you select the best wholesale lumber supplier for your retail needs.
Consider The Quality Of Their Wood
Wood is incredibly abundant, which means that there is a very broad range of quality when it comes to the lumber being sold. One of your primary considerations when selecting a wholesale lumber supplier is the quality of the products that they offer. It is important to find lumber that not only looks good but also stands up as expected.
It is a good idea to visit prospective lumber suppliers in person to get a feel for how well they take care of the wood they have in stock. Check that they are storing it properly and treating it well, and inspect it carefully under natural light. In addition to visiting their location in person, check out reviews or testimonials. If you have any doubts, consider placing a small initial order that you can use to gauge their quality.
Ensure The Wholesale Lumber Supplier Had The Stock The Products You Need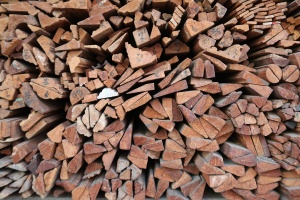 It is a good idea to make sure that the wholesale lumber supplier you choose has a steady supply of the types of lumber you use most. It is best to ask about this directly to avoid unpleasant surprises. Your needs may change as your business evolves, so be sure to find out whether they fulfill special orders and how long that can take.
Choosing a wholesale lumber supplier that stocks a wide range of products – including specialty lumber like fire-retardant treated lumber and plywood and pressure-treated lumber that can protect against fungal decay, corrosion and termites – increases the chances that they will be able to continue to meet your needs as your business grows.
Don't Overlook Customer Service
Because you are looking to establish a long-term relationship with a lumber supplier, customer service is an essential consideration. Some suppliers might offer an attractive price, but if they fall short in customer service and dealing with them is a hassle, it may not be worth the headache.
Be sure to ask lumber suppliers you are considering to explain their terms of services. In addition, note how responsive they are to your questions and how quickly they reply to your inquiries. Ask questions to determine how flexible they are when it comes to orders and how they handle problems that arise related to delivery.
Consider Price – But Don't Make It The Primary Factor
If you buy high volumes of lumber, it is understandable that you want to get the best price possible. However, simply going with the supplier who offers the lowest prices may be a mistake as sometimes this is a sign that the lumber's quality is not up to par. At the same time, however, high prices are not necessarily indications of quality.
The best approach is to seek quotes from several companies and compare the quality of their wood with their costs before you decide which one truly offers the best value on the type of lumber you are likely to purchase most.
Make Sure Their Delivery Options Match Your Needs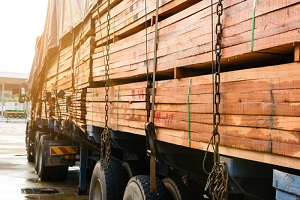 Most wholesale lumber suppliers offer delivery to their customers, but not all of them offer a comprehensive range of delivery services. Make sure that the company you work with will deliver to the area you need to be served with delivery days and times that are convenient for you.
Some companies may only deliver to specific areas on certain days of the week, so be sure to ask about their delivery schedule to make sure there will not be any conflicts that could see you scrambling to pick your lumber up in person.
Check Their Reputation
Try to get a feel for the reputation of the wholesale lumber suppliers you are considering. Ask colleagues and friends in the industry for recommendations, and research the companies you are considering online to determine if they will be a good fit.
You can also get a feel for the wholesaler by looking at their website. Check whether they have informative articles demonstrating that they are a knowledgeable and trustworthy source for their products. It is also a good idea to look for testimonials and reviews that reaffirm their professionalism.
Reach Out To The Northern Virginia Wholesale Lumber Supplier
If you are a retail lumber buyer looking for a reputable wholesale lumber supplier in the Northern Virginia area, get in touch with Curtis Lumber & Plywood. We stock a broad range of lumber and plywood and will be happy to answer all of your questions about products, delivery and pricing.