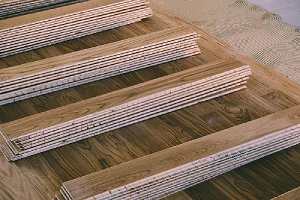 Plywood and fire retardant plywood is one of the most common wood products used in the building industry. It is processed from logs into thin sheets of wood, or "plies", that are glued together to create a highly durable product. This strong yet light wood resists cracking, splitting, and other types of wear, but like other types of wood, it does have the potential to catch fire. Some plywood is treated with a chemical preservative that allows it to withstand heat and resist burning. In the event of a fire, the wood burns more slowly than untreated wood, giving people more time to react and escape.
It is important to distinguish between fire-retardant wood and wood that has simply been coated with an external fire retardant. To be considered fire-retardant plywood, it must have the chemical treatment fully incorporated into the wood. This type of wood is clearly marked with a stamp.
The Advantages Of Fire-Retardant Plywood
Fire-retardant plywood is stronger than solid wood thanks to the way it is constructed. It also tends to be lower in cost than regular wood and using it can result in savings on insurance. In addition, it offers greater protection against mold and bugs.
The use of fire-retardant plywood may be required to meet local building fire codes, particularly for buildings situated in high-density areas. Contractors are increasingly turning to this type of wood to increase overall building safety, even when local codes do not require it.
Useful In Almost All Modern Buildings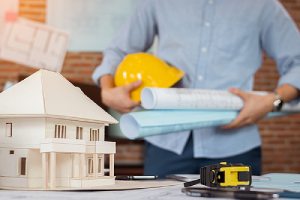 This type of wood can be found in homes, restaurants, schools, hospitals, and other buildings. Some types of fire-retardant plywood are approved for both exterior and interior applications, but it is important not to use exterior-only woods for interior applications and vice versa.
Fire-retardant plywood is typically made using a high-pressure system to fully infuse untreated wood with a chemical retardant. The type and thickness of the wood will determine how much pressure is required.
One advantage of this type of wood is the amount of quality control it undergoes. There is often a combination of internal and third-party quality control in which core samples are taken from each batch to determine the burn rate and retardant concentrations. The plywood must actively slow fire spread and resist ignition in order to pass the tests, and the depth of charring under specific burn conditions may also be assessed. Batches that fail on even a single metric will not be sold.
These wood products also undergo rigorous testing for durability in conditions of high moisture and heat. In addition, they are tested for corrosivity and compatibility with paints and stains.
Lightweight Material
Plywood may be strong, but it is also surprisingly light. Although fire-retardant plywood is slightly heavier than untreated wood due to its processing, it is still very lightweight and easy to move. Because it is so light, it comes in larger sheets that make it suitable for larger projects.
Increases Fire Performance Qualities
In the case of a building fire, chemicals in fire-retardant wood react to the heat to create carbon dioxide, carbon char, and water. The char insulates the wood from the fire, acting as a mild flame retardant to slow the fire's spread.
This wood also offers an extra layer of protection against wildfires and lightning strikes.
To maintain its fire-retardant qualities, it is essential to keep this type of plywood covered and off the ground while storing it at build sites or in warehouses.
Easily Cut & Sized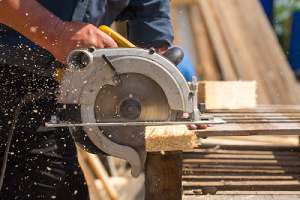 Another advantage of this type of wood is how easy it is to cut and size. It can be drilled, fastened, and overlayed like untreated wood. Thanks to its cross-layered structure, plywood does not split easily along the grain the way solid wood might when you drive a nail through it.
Fire-retardant plywood can be used in any way that untreated plywood is used, and it can be painted or stained to suit the building's aesthetics. It can be cut and sized on-site, allowing for last-minute adjustments to get the perfect fit. Builders working with this type of wood should wear eye protection and dust masks and wash their hands after using it.
Transportable Material
Because fire-retardant plywood is so light, it is very easy to transport. Bringing it to construction sites is relatively easy, and builders can move it from place to place within the building during construction with minimal effort. This makes it suitable for applications where solid wood would be too unwieldy.
Reach Out To The Knowledgeable Team At Curtis Lumber & Plywood
Fires can happen anywhere, and it is important to be proactive in protecting your structure. Fire-retardant wood can attract buyers, reduce insurance costs, and potentially save lives. To learn more about the many advantages and practical uses of fire-retardant plywood, reach out to the knowledgeable team at Curtis Lumber & Plywood. Call us at (703) 972-1947 or contact us online today.