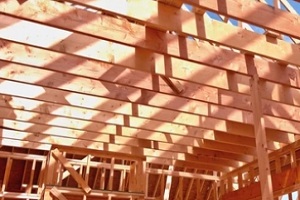 From the furniture we sit on to the homes and structures where we live and work, wood is used for a variety of functions in our daily lives. The timber business converts forest trees into the lumber that is utilized for these critical uses, and nearly every tree harvested is transformed into a useful commodity.
Lumber is one of our planet's most abundant resources. This means that finding reputable wholesale lumber sources is fairly easy for merchants, but there is so much variation that it can be tough to know where you should start. Here is how one can expect to save when it comes to buying from a wholesale lumber supplier.
What Is A Wholesaler Lumber Supplier?
A wholesaler, in general, is a company that buys large quantities of items from manufacturers or distributors directly. The commodities are then stored in a warehouse until they are sold to other firms, usually retailers or other wholesalers. Wholesalers acquire large quantities of items at once, allowing them to pay lower prices than other buyers.
A wholesale lumber supplier is a company that sells lumber in bulk by purchasing large volumes of wood products. Sawmills, plywood companies, and other sources supply them with truck or railway loads of lumber and other wood products. The timber is subsequently resold to merchants by the lumber wholesaler. Lumber yards, home improvement centers, contractors, major homebuilders, industrial users, and building supplies dealers and distributors are all examples of retailers in the lumber sector. Lumber wholesalers generally serve local clients.
Understand How Board Thickness Is Measured
When purchasing hardwood from a wholesaler, the thickness is measured in quarters rather than inches. A 1-inch thick board is designated as 4/4 (pronounced "four quarter"), while a 2-inch thick board is designated as 8/4 (pronounced "eight-quarter").
Lumber comes in a variety of thicknesses, including 5/4, 6/4, 12/4, and 16/4. Keep in mind that lumber is frequently pre-milled and then dried, so a 4/4-inch-thick board will be closer to 3/4″ to 7/8″ thick. You'll be charged at the maximum rate, which is 1′′ thick for 4/4 stock and 2′′ thick for 8/4 stock, regardless of the actual stated thickness. There is no discount simply because the wood is thinner.
"Board Feet"
The volume of wood sold by a distributor is measured in "board feet." This makes determining the price for hardwoods cut in a variety of lengths, widths, and thicknesses easy. The basic formula is: 1 Board Foot = length (in inches) x breadth (in feet) x thickness (in inches) / 12 (BF). Keep this tip in mind if you forget your calculator on your trip to the distributor: 4 board feet equals a 4/4 board that is 6′′ wide and 8′ long. Because many boards are cut to this approximate size, multiplying your number of 4/4 boards by 4 is an easy way to estimate board feet on the go.
The Most Common Wood Cuts
A sawmill may cut a log in three different ways, each of which produces different types of lumber: plainsawn, quartersawn, and riftsawn.
Plainsawn is the most frequent cut, yielding the most wood per log and being the most cost-effective. Approximately 90% of lumber is cut plainsawn.
Quartersawn is typically utilized for tabletops, cabinets, and flooring when the wood species and grain are more appealing. Riftsawn is identical to quartersawn but is cut at a slightly different angle, resulting in very regular lines. Riftsawn is popular for flooring, just like quartersawn.
The Most Essential Lumber Grades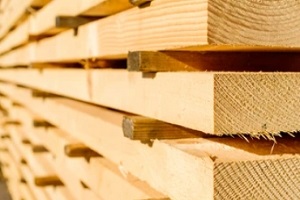 You can go into great detail on timber grades, which refer to how much useful material is in a board. The better the quality of wood, the fewer flaws, such as knots, it will have.
The highest grades are FAS and Select, followed by #1 Common and #2 Common. The type of project you're working on will determine which wood grade you use. You might get away with "cabinet grade" #1 or #2 Common for a normal DIY job and to save a lot of money. You'll want to choose a higher grade of wood if you're making furniture or installing molding.
Milling
Because rough lumber is rarely perfectly straight, it must be milled to balance out the thickness and straighten the edges. You can save money by doing it yourself if you have your own thickness planer and jointer, but a distributor can provide these services for a minimal cost.
Finding A Distributor
If you're ready to take your first trip to visit a lumber wholesaler, contact your local woodworkers' guild or organization for distributor and hardwood dealer recommendations. Avoid general lumber yards and building supply stores, as they are primarily geared toward commercial construction and will have fewer wood selections.
If you have any questions regarding purchasing lumber from a wholesale lumber supplier, contact our team of professionals at Curtis Lumber and Plywood today for pricing and options!