When ordering or specifying wood structural panels, it's critical to get the proper panel for the job and ensure that the panel is made to the highest possible standard.
APA's wood structural panels satisfy both standards, according to the qualification tests in compliance with Product Standards PS 1 for wood panels, PS 2 for wood panels, oriented strand board (OSB), and also ongoing quality control tests on each and every period of production with a thorough quality assurance system.
APA panels are patented in Canada under the following standards: CSA O121 (Douglas fir wood panels), CSA O151 (Canadian softwood wood panels), and also CSA O325 (OSB and wood panels, among many others).
The Quality Assurance System Of The APA
The quality assurance system at APA observation notes of mill quality procedures, third-party inspections of the mill quality program, and frequent independent testing to assure the performance and quality of wood structural panels. Furthermore, APA's quality assurance system includes proactive actions to ensure that any product quality issues are addressed quickly and correctly at the production plant.
APA-certified items are allowed to display a trademark that clearly identifies the applicable standard and application. The certification and quality control system uses assessment methods that are useful for a wide variety of end-use applications, such as roof, wall, and floor span ratings, and also cushioned furniture frames, rvs, and other manufactured goods that demand significant strength-to-weight proportions, sturdy outer sealants, and known physical properties.
Imported Panels vs. North American Panels
Imported wood structural panels are occasionally sold in North America. Imported wood panels could be manufactured of low-density foreign wood or sealants with undetermined stability, or they could, in turn, be certified by examination to a foreign standard not designed for the North American market.
Furthermore, in North America, the in-plant quality program, particularly the independent, third-party quality verification system of imported panels, may be experimental and unproven.
APA has previously been required to examine imported panels accessible in local markets by testing them against the PS 1 and PS 2 criteria. The panels were found to be weak in rigidity and bond quality in certain cases and to emit more formaldehyde than certified items meeting North American standards.
Regulations On Formaldehyde And Structural Wood Products
PS 1 and PS 2 structural wood products are only created using moisture-resistant adhesives that meet Exterior or Exposure 1 bond rates in North America, as they are designed for construction applications governed by building codes.
These adhesives, such diphenylmethane diisocyanate (MDI) and phenol formaldehyde are chemically activated to establish stable bonds during the pressing process. The end goods emit so little formaldehyde that they readily meet or exceed the world's most stringent formaldehyde emission guidelines and regulations.
When you specify APA-trademarked panels from reputable North American manufacturers, you can rest assured that you'll get the appropriate product for the right job at a recognized quality level.
The Bottom Line
When acquiring engineered wood items, it's critical to know what you're getting, whether it is high-quality materials or subpar products that won't last. Engineered wood products are certified by APA to some of the most exacting standards in the world.
PS 1 for plywood only and PS 2 for all structural wood panels are meant to evaluate the ability of engineered materials to perform in their intended application and are tested for installation features such as concentrated load, uniform load, bond performance, and moisture content expansion.
CSA-O121 for Douglas-fir plywood and CSA-O325 for all structural wood panels are complementary Canadian standards. To achieve acceptable design values for bending, tension, shear, and compression, structural elements such as structural composite lumber and wood I-joists are evaluated. SCL is ASTM D5456 certified, while wood I-joists are ASTM D5055 certified.
Engineered wood products are evaluated based on a strong quality assurance policy that includes reviewing mill quality procedures, APA third-party audits of the mill quality system, and quality testing that verifies the quality and performance of engineered wood products after they have been certified. Finally, APA's quality assurance procedures include proactive measures to guarantee that quality issues are addressed as soon as possible.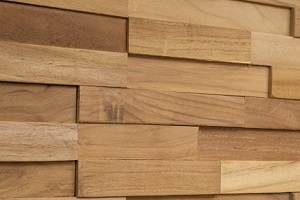 After that, APA authorizes qualified items to use a trademark that clearly defines where and how they can be used. Structural panels are qualified and quality-assured, resulting in a trademark for a certain span for roofs, walls, or floors, or for uses like concrete form.
The elasticity design grade and, in some cases, the design strength grade will be stamped on structural composite lumber approved by APA. Again, quality assurance auditing and testing ensures that the material's quality corresponds to the grade inscribed on the product.
Have Questions?
If you have any questions regarding the key differences between imported and North American wood panels, please don't hesitate to reach out to our helpful staff at Curtis Lumber & Plywood. We are happy to assist you and answer any questions you may have regarding what lumber and plywood options may be the perfect fit for any project you have.