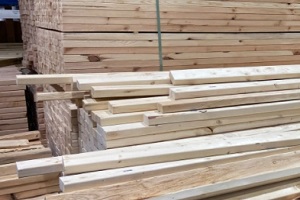 All too many building material suppliers purchase their lumber in small quantities, which can lead to increased costs, extended lead times, and longer project completion times for their customers. Given the current supply chain challenges in the construction industry resulting from the pandemic and shortages of raw and component materials, transportation and labor, buyers must think strategically to maximize the value from every purchasing transaction.
Part of a purchasing strategy includes working with your wholesale supplier to identify more opportunities for bulk purchases. This review discusses the benefits of buying lumber in bulk and how to determine how much lumber you should purchase.
5 Key Benefits Of Buying Lumber In Bulk
The five most notable benefits of buying lumber in bulk, especially for lumber suppliers, include always having lumber for your customers, faster construction completion times, a more convenient construction process, higher quality construction results, and the ability for retailers and contractors to save money on lumber costs. Learn more about each of these benefits below.
Avoid Running Short Of The Amount Of Lumber That You Need
There is nothing worse than running out of lumber in the middle of a construction project. When this occurs, it can significantly delay project completion time and require you to pay more for labor and lumber. For retail suppliers, you run the risk of not meeting your client's needs when you only keep a limited supply of wood. Of course, the best way to prevent these concerns is to simply keep a larger inventory of lumber in your warehouse at all times, which can be done by purchasing in bulk rather than in small quantities at a time.
Finish Construction Projects In A Shorter Amount Of Time
In addition to increased costs in the construction industry, delivery times have also slowed down relative to the delivery times several years ago. This leads many suppliers who make small orders rather than bulk orders to have to anxiously wait on the delivery of each order as they run out of inventory. When you purchase in bulk, you should always have enough lumber in your warehouse to satisfy the needs of your customers. This means if a delivery is delayed for any reason, your business' profitability does not suffer as a result.
Make The Construction Process Simpler And More Convenient
Contractors need lumber suppliers they can rely upon when they have a project so that there are no delays or any need to improvise to make use of the wood that is available to them. Rather, they desire a simple and convenient purchasing process that is free of any hassle. By purchasing in bulk and keeping more lumber in your warehouse, you can be there for your customers whenever they need to make a purchase for a construction project, and there is no need for them to compromise the type or quality of the lumber.
Higher Quality And More Aesthetically Pleasing Results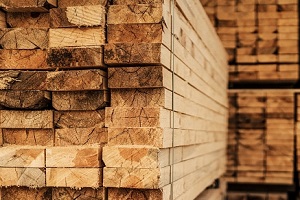 Another concern that many lumber suppliers and contractors have when it comes to lumber purchases is having a limited range of purchase options. This often results when the supplier purchases in smaller quantities and holds a relatively small inventory of wood within their warehouse.
When there are fewer color, size, sewing patterns, and character options to choose from, contractors often purchase wood they feel is of lower quality or not the most desirable option aesthetically, or they may make a purchase with a separate supplier that is able to accommodate their specific needs in a better manner. You can avoid this and let buyers control the size and specifications of their order by having more lumber in your warehouse through bulk orders from your wholesale supplier.
Save Money Without Compromising The Quality Of Your Lumber
The cost of lumber has increased significantly over the past year. This can eat away at retailers' and contractors' profitability. The good news, however, is that you can keep your lumber costs down by buying in larger bulk than what you have previously. Most suppliers provide discounts when purchasing in bulk as opposed to placing several small orders and only purchasing on an "as needed" basis.
How To Determine How Much Lumber You Should Buy
You should consider your warehouse space, the number of orders (or contracts) you receive on a regular basis, how quickly your inventory turns, and your budget to determine the appropriate amount of lumber for each purchase. Also review inventory history for gaps in material availability as they may represent lost sales opportunities that can be included in your order quantity calculations.
Contact Curtis Lumber And Plywood For Your Lumber Needs
Curtis Lumber and Plywood offers a range of lumber options and offers bulk lumber orders to retail suppliers throughout the mid-Atlantic region. To learn more and to place your bulk lumber order, give us a call at (703) 972-1947 or send us a message online today. Our team is more than happy to answer your questions and guide you through the purchase process.