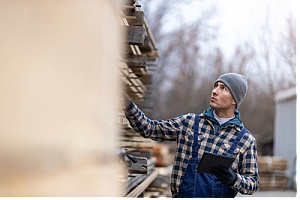 As a contractor, your success depends not just on your technical skills but on your ability to deliver a quality project on time and within budget. That means you have to be able to get the materials you need on a timely basis. A wholesale lumber supplier helps you make that a reality. Working with a wholesale lumber supplier offers many benefits that can assist you with your needs.
What Is A Wholesale Lumber Supplier?
In general terms, a wholesaler is a business that buys goods in large quantities directly from manufacturers or distributors. The wholesaler then stores the goods in a warehouse facility until they are sold to other businesses, often retailers or, in some cases, other wholesalers. Wholesalers buy high volumes of goods at once, allowing them to purchase goods at lower prices than other purchasers.
Lumber wholesalers buy large quantities of wood products. They buy truck or railcar loads of lumber and other wood products from sawmills, plywood plants, and other sources. The lumber wholesaler then resells the wood to retailers. In the lumber industry, retailers may include lumber yards, home improvement centers, contractors, large homebuilders, industrial users, and building products retailers and distributors. The customers of lumber wholesalers are primarily local.
Why Are Lumber Wholesale Suppliers Beneficial For Contractors?
The benefits of working with a lumber wholesale supplier are numerous. Here are some of the primary benefits: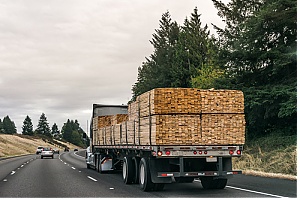 Timely Deliveries
When you buy your lumber from a lumber wholesale supplier, you are sourcing locally. When you source locally, you will have better, faster service because local suppliers are more responsive to your needs than big box retailers who source their inventory from far away. The lumber wholesaler is able to source products quicker, and it is much easier to arrange a delivery down the road rather than to another country. That means your materials will be available when you need them.
Specialized Lumber Selection
Sometimes, a job or two requires some unusual lumber that is not readily available through a retailer like Home Depot or Lowes. One major benefit offered by a wholesale supplier is the wholesaler's access to a wide product selection. Without the wholesaler's vast network of sources, you would have to find multiple sources to get what you need and then deal with the logistics of delivery.
A wholesale lumber supplier is your one-stop shopping source for all your lumber needs, no matter how unusual they are. Because wholesalers buy from many different sources, they can tailor their products and species to the needs of their customers at a much lower cost.
For example, some of the specialized lumber that is hard to find at a retail outlet but is almost always available through a wholesale lumber supplier includes PYRO-GUARD® (fire-retardant-treated lumber and plywood that is produced in accordance with strict quality control standards), Exterior Fire-X™ (pressure-impregnated fire-retardant lumber and plywood that provides comprehensive fire protection for projects that will likely be exposed to hot outdoor temperatures or humid environments), Exterior Fire-X™ BLUE (often used in the nuclear construction and ship-building industries), Micro-Guard™ lumber and plywood (pressure-treated wood that protects against corrosion, termites and fungal decay, that has been Kiln Dried After Treatment (KDAT) to ensure that all products are brought down to workable moisture levels), and Copper Azole (CA) Treated Lumber (pressure-treated with copper-based preservative that penetrates the wood's cellular structure, providing long-lasting resistance to decay, rot, and termites).
Knowledgeable Specialists
Unlike most of the retail sales clerks, wholesale lumber supplier employees are experts on lumber and the products they sell. They are much more likely than the big box store sales clerks to be able to give you reliable answers to your questions about a product or a product's suitability.
Discounted Rate As Wholesale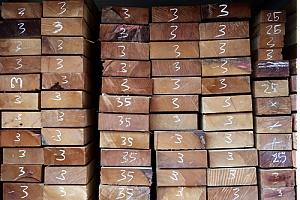 When a wholesale lumber supplier buys products in bulk, the wholesaler can buy them at a significantly lower price than other buyers. The wholesale lumber supplier can pass those lower costs on to you when you buy your lumber from them. The more you buy, the more you can save. This means that you can get top quality lumber products for less than retail prices. Whether you choose to pass all or part of those savings on to your own customers is up to you. This will allow you to get an edge on outbidding your competitors for jobs if you buy lumber from a wholesaler in large enough quantities.
Speak to a Reputable Wholesale Lumber Supplier For More Information
Before you buy the lumber you need for your next job, contact the lumber experts at Curtis Lumber, a northern Virginia wholesale lumber supplier, for more information. They can answer your questions about any of their products, arrange a delivery, and talk to you about pricing.