Plywood is a common building material used across a vast array of projects from the construction of housing to shelving and shipping containers. When it comes to building certain types of durable structures like boats and cabinets, a regular sheathing grade of plywood may not be the best option. For long-term strength, stability and appearance, Marine-grade plywood outperforms its sheathing cousin.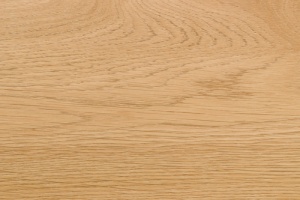 Marine grade plywood was created by Dutch door manufacturer Cornelius Bruynzeel in the 1930s, and it was used to build boats during World War II. Today's Marine Grade panels are made of Douglas Fir or Western Larch. While its name may suggest a panel innately resistant to moisture and rot, this is not the case. To achieve rot resistance, a marine grade plywood must be treated with a preservative or sealed with a water-resistant product such as paint, varnish or polyurethane.
Marine Grade Plywood Vs. Sheathing
What sets Marine Grade plywood apart from other types of plywood is the number and quality of veneers and the type of adhesive used in these premium panels.
Regular sheathing plywood is manufactured with fewer, thicker layers. The interior veneers of standard plywood can contain voids and larger knots that aren't visible until the panel is cut. Unfilled edge voids allow water infiltration that can lead to rot or delamination. By contrast, Marine plywood is made of many thinner layers with no voids or large knots. All plywoods alternate the orientation of veneers to give panels strength, but the use of more and full-face veneers is what gives Marine Grade plywood its greater long-term stability and improved fastener holding quality.
Marine panels are also manufactured using an adhesive that does not degrade when subjected to sustained exposure to water or high temperatures. This prevents delamination and further improves Marine Grade plywood durability.
While Marine Grade plywood is a strong panel it is considered an appearance panel and is not given span ratings. It should not be used in structural applications without prior approval by local building code officials.
Grades Of Marine Plywood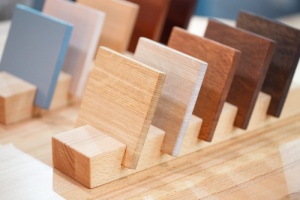 Marine Grade plywood, considered a premium panel, can be manufactured using only A- and B-grade veneers which substantially limits the size of any knots and the number of repairs made to each veneer. Marine Grade plywood is most commonly available in a 4' x 8' A-B grade panel, meaning the front of the panel is an "A" and the back is a "B" grade. A-A and B-B ("face back") grades may also be manufactured, though more typically requires a special order and a large quantity for a mill to consider such an order.
Marine Grade panels may also be finished with Medium-Density Overlay (MDO) or High-Density Overlay (HDO). These overlays of thermoset, resin-impregnated paper fibers create a hard smooth finish resistant to denting and scratching, as well as weather and chemical damage. HDO contains additional resin to create a shinier surface and is most often used in industrial settings.
Get In Touch With Curtis Lumber & Plywood
Curtis stocks 4' x 8' Marine-Grade Douglas Fir plywood in 3/8" to 1" thicknesses. If you are a lumber retailer and would like provide Marine Grade panels to your customers, call Curtis today at 703-972-1947.