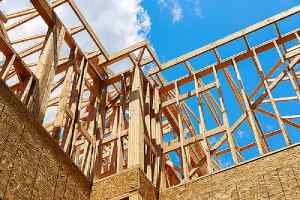 One of the most important aspects of a successful building project is ensuring that the structure meets all of the relevant fire codes. The use of fire-rated wood in construction is one way to increase the safety of the structure, but it is important to ensure that the right products are being used and that they offer the expected degree of protection.
What Is Fire-Rated Plywood?
Fire-rated plywood is a type of plywood that has undergone treatment with fire-rated chemicals. This allows it to resist ignition and can slow the spread of fire significantly. This should not be confused with wood that has been given a surface coating with an external fire rated. True fire-rated wood will have the chemicals fully incorporated into the wood using a special type of pressure treatment.
What Is The Purpose Of Fire-Rated Treated Wood?
The purpose of fire-rated treated wood is to protect structures and their occupants in the event of a fire. Untreated wood tends to be highly flammable and burn rather quickly. The treatment process of fire-rated plywood prevents combustion and can delay the spread of smoke and fire. This often gives individuals inside of the building more time to exit to safety while allowing fire crews more time to get the fire under control.
The building codes in many areas specify that fire-rated treated wood must be used in certain parts of a home or building. In addition, using fire-treated wood can help homeowners lower their insurance rates.
This type of wood is often used for constructing and shingling roofs as these are highly vulnerable areas of buildings. This can allow additional protection from problems such as lightning strikes and wildfires. It is also used for decks, balconies, outside staircases, siding, trim and fascia in residential buildings. This wood is often used in the halls and ceiling supports of residential buildings, especially in denser developments such as row houses and townhouses.
How To Tell If Your Plywood Is Fire Rated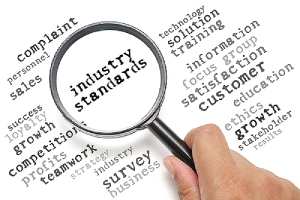 The International Building Code specifies that every piece of fire-rated plywood and lumber be labeled to identify that it has undergone the proper treatment and meets the necessary industry standards.
Check The Stamped Label On The Interior Or Exterior
To find out whether a piece of wood meets these requirements, look for the required stamp. The appearance of the stamp and the order in which it lists the required information can vary depending on the manufacturer, but certain elements must be included in every stamp. Buyers should avoid any wood that claims to be fire-rated treated that does not bear this stamp.
Features Of The Wood
The product's brand and name will be listed in the stamp, and their logo will typically appear alongside it. In addition, the treating manufacturer must be identified, along with the species of wood that was treated to create the product and the method that was used to dry the wood out after it underwent the pressure treatment.
The stamp will also list the name or an identifying mark of an approved inspection agency that assessed the wood.
Flame Spread
In addition, an important metric known as the flame spread will also be listed in the stamp. The flame spread number indicates the surface burning characteristics of the wood under a standard fire test. The scale ranges from 0 for noncombustible items to 100 for red oak flooring.
This number is then used to break down wood into one of three categories: A, B or C. Class A is given to wood that possesses a flame spread number that is 25 or lower. Class B ranges from 26 to 75, while flame spreads of 76 to 200 fall under Class C. To meet building codes, fire-rated treated wood must have a rating of Class A.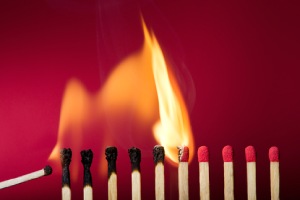 Some stamps will also list the smoke developed number, which measures the concentration of smoke that the wood gives off when it burns. This is based on a scale that gives the asbestos-cement board a value of 0 and red oak a value of 100.
The stamp must also list the wood's conformance to an appropriate standard or ESR number. In addition to these seven base elements, fire-rated treated wood that is designated for exterior use must also bear a statement indicating that it can be exposed to weather, wetness and damp conditions.
The wood should be installed in a way that leaves the stamp visible to inspectors, building maintenance personnel and code officials.
Contact A Fire Rated Plywood Expert
If you need fire-rated plywood for your next building project, get in touch with the fire-rated plywood professionals at Curtis Lumber & Plywood. Their experts can advise on the right type of wood for any application, and you can rest assured that you are receiving a high-quality product.