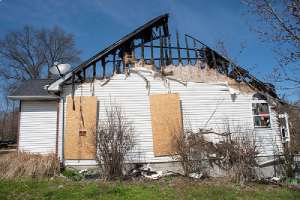 Fire-rated plywood is a popular product for building projects because it offers superior protection in the event of a fire. A special chemical process gives the wood properties that result in reduced damage to the structure in a fire. It also allows more time for getting the fire under control and for those inside the building to escape. In addition to helping a building comply with applicable building codes, this material can also lower insurance costs.
What Is Fire-Rated Plywood?
Fire-rated plywood is a type of plywood that has been specially treated with chemicals that create a physical barrier to the spread of flames. This treated wood will char but not oxidize, dramatically reducing the progress and spread of fire in buildings. Moreover, the charring that occurs offers the wood an additional degree of protection from burning.
In order for wood to be considered fire-rated, it must have undergone a pressure treatment that infuses it with chemicals that give it fire-retardant properties. After being dried in a kiln, the wood is placed inside a retort chamber. The air is then removed to create a vacuum into which the chemicals are added. The pressure is applied to help the chemicals infuse the wood fully and evenly for a length of time that is appropriate to the type, thickness, and amount of wood being treated.
The wood then undergoes a series of quality control checks to ensure that it is able to resist ignition and slow the spread of fire. These tests check for char depth under specific burn conditions as well as structural integrity. It is important to note that panels must have been pressure-impregnated rather than simply top coated to be considered officially fire retardant.
What Are The Different Classifications?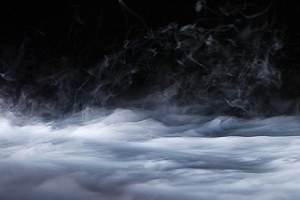 Fire-retardant wood is tested to determine characteristics such as smoke-developed number and flame spread. Modern building materials are tested and given ratings and classifications by the International Building Code using tests under controlled conditions.
The smoke-developed number measures the concentration of smoke that wood emits when it is burned. It is based on an arbitrary scale on which the asbestos cement board is given a value of 0 and red oak a value of 100. The International Building Code requires a smoke-developed index of less than 450.
Another important measurement is flame spread, which is used to compare how rapidly a flame spreads on the surface of material versus other materials. This numerical point of reference measures how quickly and far a flame will spread during a test that spans 10 minutes.
Class A Fire-Rated Plywood
Class A is the most desirable category for fire-rated plywood as it indicates a flame spread index of 25 or less. For fire-retardant wood to be substituted for a noncombustible material, it is required to have a Class A rating. Inorganic materials like tile and brick also fall under the Class A category.
Class B Fire Rated Plywood
Class B indicates a material that has a flame spread measuring somewhere between 26 and 75 on the scale.
Class C Fire Rated Plywood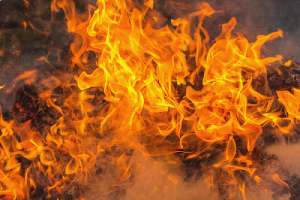 Wood that has been given a Class C rating has a flame spread number of 76 to 200.
Information about a wood's flame spread number and smoked developed number is listed clearly on its label. Wood must contain these labels to meet International Building Code standards. The label must also list the name and species of the product and the method that was used to dry it out. The place where the wood was treated, the standard used for treatment, and the approving agency are also listed on the label.
What Are The Dimensions Of Fire-Rated Wood?
Fire-rated plywood and lumber come in a range of thicknesses and sizes. Some common thicknesses include ½ inch, 5/8 inch, and 3/4 inch. Products like Interior Pyro Guard lumber and plywood come in 4×8 sheets in lengths ranging from 8 to 16 feet.
This type of wood can be cut or modified at the building site without losing its fire-retardant chemicals. However, it is essential that fire-retardant plywood is protected from water and moisture throughout the storage and installation process to prevent the chemicals from leaching. Standard precautions such as dust masks and goggles are sufficient when working with this type of wood because the chemicals used to give it fire-retardant properties are not considered hazardous.
Speak With A Wholesale Lumber Supplier
Quality is essential when seeking fire-rated plywood for building projects. If you need fire-rated plywood, get in touch with the wholesale lumber dealer at Curtis Lumber & plywood. Buying from a wholesale dealer can help you take advantage of lower prices, get access to greater quantities of wood, and enjoy peace of mind that the wood meets the relevant safety standards. Call us at (703) 972-1947 or contact us online today.