When people choose the material they want their building to be constructed with, they most commonly think about a combination of aesthetics, cost, and function to make that decision. However, what rarely crosses their mind is how the structure would handle a fire. Materials like wood are more susceptible to catching fire, unlike something made from stone. Still, a wide range of materials may be more (or less) of a risk than you may have imagined. If you're looking for non-combustible building materials, here is everything you need to know to make the right choice.
What Does "Non-Combustible" Mean?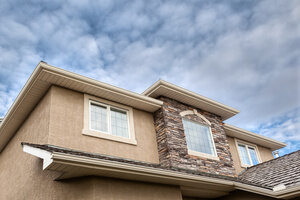 First, before you can decide what building materials are suitable for your project, you should be sure that you're looking for the right thing-that is, something that's non-combustible versus something that is only fire-retardant. Many people use these terms interchangeably, but they are unique descriptors that could have a big impact on your construction project.
A non-combustible material is something that simply will not burn. It is not made of a material that can catch fire under real-world conditions. These materials are ideal for situations in which fire is a tangible risk.
In contrast, fire retardant materials are either specially treated or naturally occurring options that catch fire with difficulty. Despite that, they will eventually catch fire if the proper conditions are met-it just may take a while. The term "retardant" comes from the word "slow down." Hence, fire retardant materials are slow to catch on fire but will eventually do so given appropriate heat, chemical exposure, and oxygen circulation.
Choosing only non-combustible materials may not be viable for your project, and fire retardant building supplies are safe with the proper precautions. However, be sure that you understand which category the materials you're considering for the project so that you can make informed decisions on how fire-safe you are looking to be.
Non-Combustible Building Materials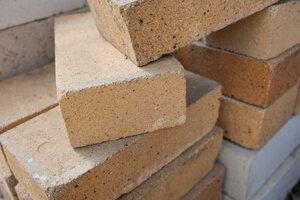 If you have decided that non-combustible building materials are essential to you, you have a wide range of highly resilient options that will be safer than wood. These include some of the most popular construction materials, such as:
Stone
Concrete
Stucco
Brick
Steel
Fiber cement boards
Glass
Of course, be sure to research some of these materials as needed. Stucco, for example, will not burn on its own, but it will eventually succumb to fire and crack or crumble away. This can allow an existing fire to expand in a way other materials, such as concrete blocks, would not.
Similarly, it is technically possible for glass to melt during a fire. It will not burn (making it non-combustible), but if your building contains chemicals that may increase the heat of a blaze, the glass may not hold up. The majority of fires will burn far from the 2,552 degrees Fahrenheit required to melt glass, but some niche facilities may be able to achieve this temperature through external forces.
Steel will also not burn, but temperatures over 1500 degrees can cause it to buckle and bend, causing severe structural damage. Again, most fires will not reach this temperature, but considering the possibility is essential.
Fire Retardant Building Materials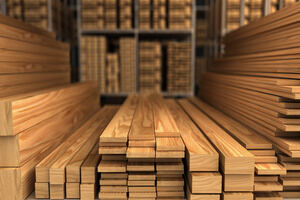 If non-combustible materials aren't the right choice for your project, you can purchase materials that are fire retardant instead, such as:
Corriboard
Gypsum boards (to some extent)
Fire retardant wood
Fire-rated drywall
Perlite boards
Treated fibers
These materials are either treated or naturally resistant to fire, so it may take some time before they ignite. Gypsum boards, for example, have an outer paper-like coating that can catch on fire, but the inside of the board itself is considered non-combustible. Any wood and lumber treated as fire retardant is pressed and coated with chemicals that make it more difficult for a fire to start breaking down the wood. However, given enough time, the wood will ignite, which can cause a devastating fire.
The purpose of fire retardant building materials isn't necessarily to stop a fire from happening. Instead, it's to stop a fire from spreading, giving responders enough time to put out the blaze before more materials fully ignite and destroy the building and everything in it.
Consider Fire Protection When Purchasing Materials for Your Project
Whether your building would benefit from non-combustible materials or something fire retardant, be sure to purchase your materials from a reputable supplier to ensure their quality. The pros at Curtis Lumber & Plywood can help you to make the right choice for your project based on your budget, scope, and the risk of fire. Reach out to learn more about our products or to begin an order in time for your project deadline and to ensure you are prepared and fire-safe!