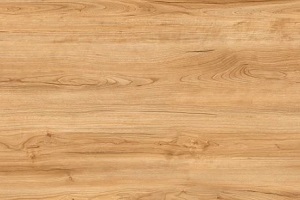 Buildings can be made from a wide range of materials, but almost all will include at least some wood. Whether for decoration or as part of the internal structure, wood is a ubiquitous building material.
Wood is also flammable, which means that the wood chosen as part of a construction project could mean the difference between a building that endures a fire and one that is completely consumed. Fire-retardant wood comes in many varieties, and understanding the details of each will ensure that you make an informed decision when purchasing it.
Here's what you need to know about the differences between pressure-treated and coated fire-retardant wood, including how they are made and how well they stand up to heat and damage over time.
What Is Pressure-Treated Wood?
Pressure treatment uses immense pressure to force an outside material to integrate with wood. In the case of fire-retardant pressure-treated wood, this outside material is a flame-resistant chemical compound.
The wood is placed into a cylinder that is connected to a vacuum pump. Then, air is rapidly removed from the airtight cylinder, which draws residual air out of the wood as well. This creates more open spaces into which the fire-retardant chemical can infiltrate.
The cylinder will be filled with the solution, and pressure is exerted to force the fire-retardant chemicals into all available spaces within the wood grain. How long this takes depends on the type of wood. Once the process is complete, the pressure-treated wood is left to dry for a few days before it is ready for use.
What Is Coated Wood?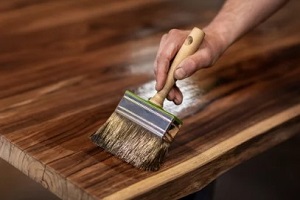 Coated wood is simpler to create than pressure-treated wood and does not require as much equipment. Instead, wood paneling and lumber is coated with a fire-retardant wet mixture.
The chemicals rest on the outside of the wood, though some companies claim that their chemicals will penetrate into the wood surface. Coated wood may have a different texture than its pressure-treated counterpart, and it tends to be less expensive depending on the underlying type of wood.
Which Is More Fire-Retardant?
Both pressure-treated and coated fire-retardant wood can resist some level of fire. However, overall, pressure-treated wood tends to perform better in real conditions. The reasons for this come from how the wood is crafted and how a coating degrades over time.
In the case of pressure-treated wood's creation, the machinery used can embed the chemical fire inhibitor deep into the inner spaces of the wood. This means that even if the wood is exposed to flame, the flame will never penetrate to an area in which there is less fire-retardant chemical. This allows the pressure-treated wood to last for a long time against flames.
Conversely, coated wood can become more vulnerable more quickly. If it was handled too soon after the coating was applied, some of the coating might have been removed by hands or machinery during this transport. Over time, coatings can also wear down due to wood being stacked and moved.
Wood is also a hygroscopic material, which means that it will swell or shrink based on how moist its environment is. As these changes alter the surface of the wood, the coating can crack or wrinkle. This creates areas that have now been exposed and are entirely unprotected by the former fire-retardant coating.
Once the fire is able to penetrate a fire-retardant coating, the wood underneath has not been imbued with any further protection and will burn as if it were a plank that had never been treated at all.
Remember: fire-retardant simply means that a fire will take longer to burn the material. It is not the same as fireproof, and a fire-retardant coating will not fully stop a fire before it reaches the deeper parts of a piece of wood.
For these reasons, pressure-treated fire-retardant wood is generally considered the superior product. However, because it requires more equipment to create and can be more expensive than coated fire-retardant wood. A mixture of the two may suit certain applications.
Get the Right Wood from a Reputable Lumber Wholesaler
Whether you are still exploring the fire-retardant wood options available for your next project or you need to be sure that you're purchasing lumber that is of a high quality, be sure to trust a reputable wholesaler.
The experts at Curtis Lumber & Plywood can help you understand the wide variety of fire-retardant lumber options so that you can feel confident in your construction. Contact us to learn more or to get started with an order.