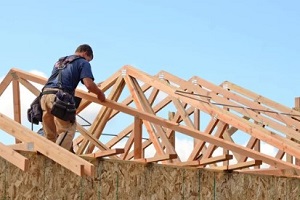 Construction is a complex process that requires high-quality materials, not only for compliance reasons but to keep occupants safe. When designing a new structure or renovating an existing one, architects and engineers identify the materials that meet both the aesthetic and structural qualities that realize their vision and endure over time from a reputable lumber retailer.
General contractors, tradespeople and their suppliers need to be familiar with the specified materials to ensure they correctly request, receive and install the right materials. Or, should a particular material be unavailable in the necessary time frame, recognize and recommend alternative materials that would perform as well (or better) than what was originally specified.
Projects frequently include wood products as part of a building's infrastructure or finishing materials. While they could all be construed to be "construction grade", construction grade lumber is a general term covering the primary lumber species and grades used for building framing.
What Constitutes Construction Grade Lumber?
Construction grade lumber is dimensional wood that is milled and sold based on its strength rather than its other qualities. It is almost always made from softwoods: fir, spruce or pine. This is in contrast to the hardwoods such as maple, oak and ash used for many decorative applications.
These varieties are beautiful and resistant to concussive damage (such as knocking objects into them), but they do not provide the same load-bearing properties as construction grade softwoods. This is why hardwoods are most commonly used for furniture and cabinets, while softwoods are better suited for structural use.
Understanding the Grading System
Construction grade lumber is broken down into specific categories based on visual attributes and how the lumber performs when subjected to controlled stress testing. When choosing the right construction grade lumber for a project, contractors will still need to select between multiple grades within construction-safe wood. "Select" grades are the strongest, containing minimal or no defects that weaken their structure.
However, on average, No. 1 construction grade lumber is the most common choice. This type balances the cost of high-quality, beautiful wood with the presence of minor imperfections that make large quantities more affordable while still being safe for construction.
No. 1 grade lumber often contains knots, but they do not compromise the integrity of the piece. No. 2 lumber is even knottier, which makes it better for less strenuous applications like shelving.
No. 3's knots are the largest, and it is best used as panels or pallets. If any of these categories come with the "prime" modifier, it means that the lumber contains all of the structural properties of its grade, but it is more visually appealing than what is standard.
Most Common Uses for Construction Grade Lumber
Construction grade lumber can be used throughout a building's architecture, but it is most commonly used in framing. Stud grade lumber can fall into this category, which is suitable for serving as vertical supports within walls. In general, load bearing supports will be at least of construction grade if not higher, and the beams or planks will have minimal to no inconsistencies or knots.
Construction lumber creates the skeleton of a house or structure onto which the rest of the building is added. Because it serves as scaffolding that must support the other elements, it must be strong.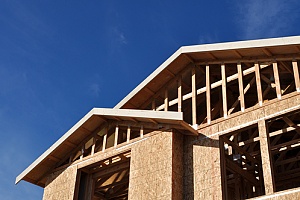 However, most construction lumber is not concerned with appearance, since it will be hidden within walls and ceilings. Despite this, certain use cases may make a piece of structural lumber visible, and in these situations, "prime" construction grade lumber may be useful. This additional descriptor is only applied to pieces that have a consistent and appealing look.
Additional niche types of lumber are also available within the larger umbrella of construction grade wood. For example, pressure treated fire retardant lumber has been forcibly injected with chemicals that prevent the spread of fires. This type of lumber helps keep buildings safe for longer in the event of a fire.
Get High-Quality Lumber from a Reputable Wholesaler
Construction grade lumber is an overarching term under which multiple types of wood are available, which can make the buying process complicated for contractors. Curtis Lumber & Plywood is a lumber retailer that is happy to answer customer questions.
Whether you are unsure of the right lumber grade for your project or you need help with a large order, we are available to assist. To learn about our array of construction grade lumber supplies, including treated products, or to get started on an order please contact us today.